News
GED Program Coordinator Position for Literacy Services of Wisconsin
Liz Fitzpatrick on 09/19/2016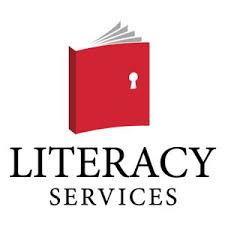 Literacy Services of Wisconsin holds a historic place in the adult literacy landscape in Wisconsin. As the oldest 501(c)3 non-profit literacy organization, founded 50 years ago this year, Literacy Services has developed a powerful one-on-one learning partnership model which empowers disadvantaged adults to improve their knowledge and skills to reach for their dreams. Today, in our beautiful downtown facility, 12 staff members and 400 volunteer tutors serve 400-500 adults each year with high quality educational services.
Our compassionate and effective team of professionals is leading change in our community by engaging volunteers to share their skills in partnership with adults from all walks of life who are driven to succeed. Whether they are learning to read, studying to earn a GED or are learning to speak, read and write in English, Literacy Services is empowering disadvantaged adults to become stronger members of our community.
Position Description
The GED Program Coordinator assists the GED Program Director in the operation of a volunteer driven preparation program for adults seeking to earn a GED or build math skills in preparation for entry into the construction or manufacturing fields. This is a part-time, 30 hours per week position.
Primary Responsibilities
• Oversee program classroom operations and support tutor/students pairs in their work
• Develop relationships with students and tutors, manage scheduling and work to maintain
both student and tutor retention
• Maintain timely and accurate program records including: student/tutor database,
student/tutor schedules, attendance records, monthly program report and dashboard,
outcomes spreadsheet and various student surveys
• Assist with program development projects
• Administer standardized tests to students
• Assist tutors and students with technology issues including basic computer literacy
• Fill in to tutor students in the four GED content areas (Language, Science, Social Studies,
Math) when there are gaps in the volunteer tutor schedule
• Other duties as assigned
Qualifications
This position requires strong computer and people skills. Computer experience should include a strong grasp of Microsoft Word and Excel. The qualified candidate will have strong organizational skills and attention to detail. Must be friendly, patient and enjoy working with people. A basic comfort level with the GED subject areas particularly Language and Math (through algebra) and experience tutoring adults are important additional qualifications. Other helpful experience includes: use of a database; familiarity with Google Drive. A Bachelor's Degree with a background in education, social work or related field is preferred.
Compensation
The hourly rate is $12 - $14 . Benefits include free onsite parking at our downtown location and paid
time off (PTO).
How to Apply
Please visit www.literacyservices.org for full job description and application information. A complete application includes 1) a letter of interest, 2) a resume 3) a list of professional references. Contact David Peters at david@literacyservices.org if you have questions. Applications should be sent via email to David Peters.
Literacy Services of Wisconsin serves a socially and culturally diverse community. We strive to build a team of employees which is similarly rich in diversity. Literacy Services of Wisconsin is an Equal Opportunity Employer. It is our policy to make all personnel decisions without discriminating on the basis of race, color, creed, religion, sex, physical disability, mental disability, age, marital status, sexual orientation, citizenship status, national or ethnic origin and any other protected status.