The Big Share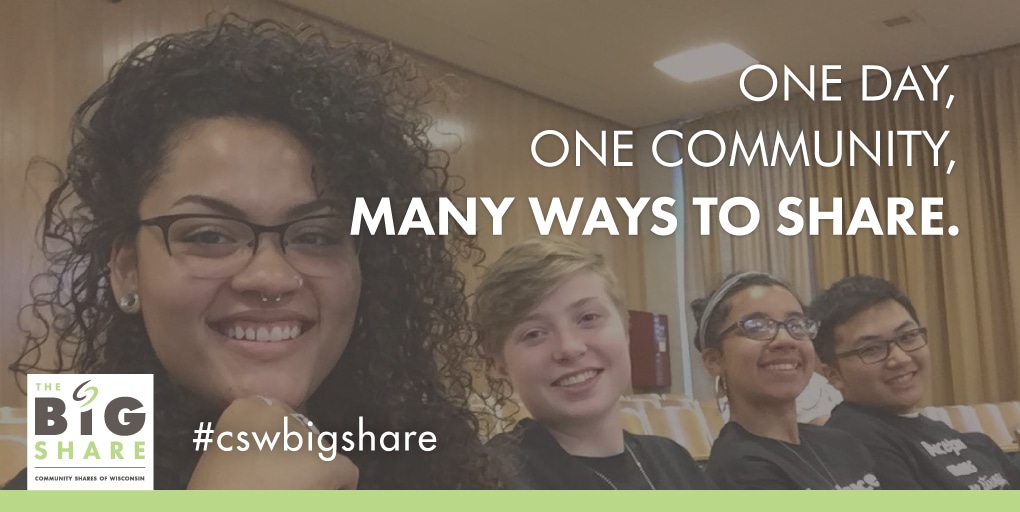 On March 7, 2017, we're going BIG with The Big Share -- 24 hours of locally-focused online giving with matching grants and prizes dedicated to supporting the incredible nonprofits that improve our community.  How can you participate?
Here are three things you can do:
1. Mark MARCH 7, 2017 at 10 am-11 am on your calendar and add this link: https://www.thebigshare.org/organizations/wisconsin-literacy-inc  If you give between 10 am and 11 am Wisconsin Literacy has a chance to win a $1,000 prize for most donors or most dollars given in that hour!
2. Follow us on Facebook or Twitter and follow #CSWBigShare to help build the buzz.  Watch for our latest web episodes about promoting literacy work!
3. Share the love!  Tell your friends and family members about why you believe in our work, and why the should give on March 7, 2017.
Please be our champion and help us have a successful Big Share!  We can't wait to celebrate the difference everyone's generosity will make on March 7, 2017.