Lauren Werner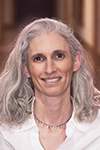 Lauren is the Health Literacy Project Coordinator at Wisconsin Health Literacy. She is responsible for the organization and implementation of the project Adopting an Easy-to-Read Medication Label in Wisconsin. This program investigates the effectiveness of using patient-centered pharmacy prescription labels to improve patient understanding and proper medication use. Lauren is also the Vice Chair of the Board of the international non-profit Roots Ethiopia, which supports community-identified solutions to job creation and education. She earned a B.A. degree in History of Medicine and Public Health from Yale University, and an M.D. degree from Wake Forest University School of Medicine. Her commitment to public community health led her to obtain her Master's in Public Health from the University of Wisconsin-Madison, with a focus on health literacy and patient-centered health care.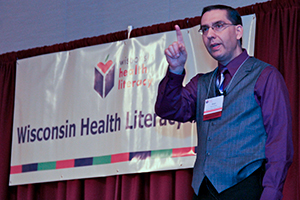 Health Literacy Summit
Over 350 people attended the 2017 Wisconsin Health Literacy Summit, which focused on how improved health literacy can help individuals become more engaged with their health and healthcare.

An additional 80 individuals attended the Medication Label Summit centering on how improving prescription drug labels can help patient understanding. Visit our Summit page for more information.