Steve Sparks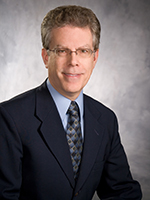 Steve provides leadership for Health Literacy Wisconsin, a division of Wisconsin Literacy, Inc. In this role, he provides advice, technical assistance and coordination for statewide health literacy priorities, interventions, strategies and programs directed toward a broad audience. Steve provides health literacy training services throughout Wisconsin and is an American Medical Association certified vendor-consultant providing communication assessments for health care organizations. Steve has focused on hospital and health care communication throughout his career, having led communication departments at four hospitals in Wisconsin, Iowa and Nebraska. Before joining Health Literacy Wisconsin, he was Regional Director of Marketing and Communications for SSM Health Care of Wisconsin, comprised of three acute care member hospitals, three critical access affiliate hospitals and two skilled care facilities. A certified Toastmaster, Steve holds a Master of Science degree in Mass Communications from Iowa State University and a Bachelor of Arts degree in English Education from Morningside College, Sioux City, Iowa. He has been an instructor for communications courses at the University of Wisconsin, Madison College, and the University of Nebraska-Omaha.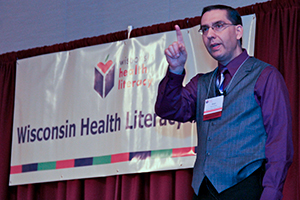 Health Literacy Summit
Over 350 people attended the 2017 Wisconsin Health Literacy Summit, which focused on how improved health literacy can help individuals become more engaged with their health and healthcare.

An additional 80 individuals attended the Medication Label Summit centering on how improving prescription drug labels can help patient understanding. Visit our Summit page for more information.