Over-the-Counter Medicine Use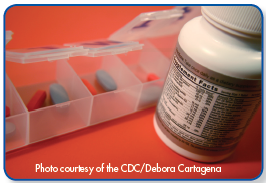 You can buy some medicines without a prescription. These are called over-the-counter (OTC) medicines.
If you take over-the-counter medicines, you should:
Talk to your doctor or pharmacist first. It can be dangerous to take some medicines together.
Make a list of all the medicines you are taking and show it to your doctor or pharmacist. He or she can tell you if it is safe to take those medicines together.
Ask your pharmacist or doctor any questions you have about over-the-counter (OTC) medicines!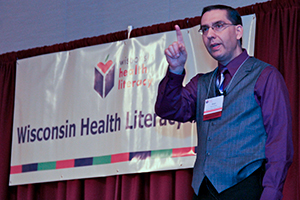 Health Literacy Summit
Over 350 people attended the 2017 Wisconsin Health Literacy Summit, which focused on how improved health literacy can help individuals become more engaged with their health and healthcare.

An additional 80 individuals attended the Medication Label Summit centering on how improving prescription drug labels can help patient understanding. Visit our Summit page for more information.