Remembering to Take Your Medicine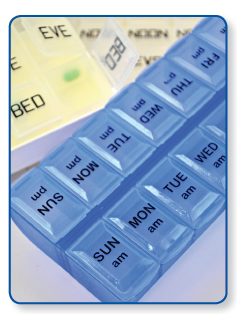 Here are some ways that can help you remember to take your medicine:
Use a pillbox. Put your medicines in a box for each day of the week or for the time of day you should take them.
 
Make a medicine checklist. Make a daily or weekly medicine checklist and keep it someplace where you will see it.
 
Set a daily routine. Take your medications about the same time everyday. Ask your doctor or pharmacist what to do if you miss a dose.
 
Leave your medicine where you can see it. Keep your medicine out of the reach of children and pets. 
 
Ask your pharmacist for help. Your pharmacist may suggest tips to help you remember.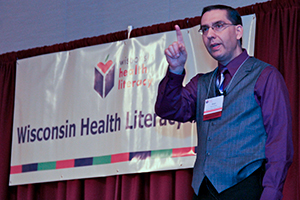 Health Literacy Summit
Over 350 people attended the 2017 Wisconsin Health Literacy Summit, which focused on how improved health literacy can help individuals become more engaged with their health and healthcare.

An additional 80 individuals attended the Medication Label Summit centering on how improving prescription drug labels can help patient understanding. Visit our Summit page for more information.