Special Instructions to the Medicine Label
Some medicine labels have special instructions for taking the medicine. It is important to always read and follow these special instructions. They help the medicine work best and keep you safe. 
Special instructions may be hard to find. They may be on the label or on a sticker on the bottle. They may also be found in "extra information" such as a printout that is given to you when you pick up your medicine at the pharmacy.  
There are lots of special instructions. Below are just a few examples: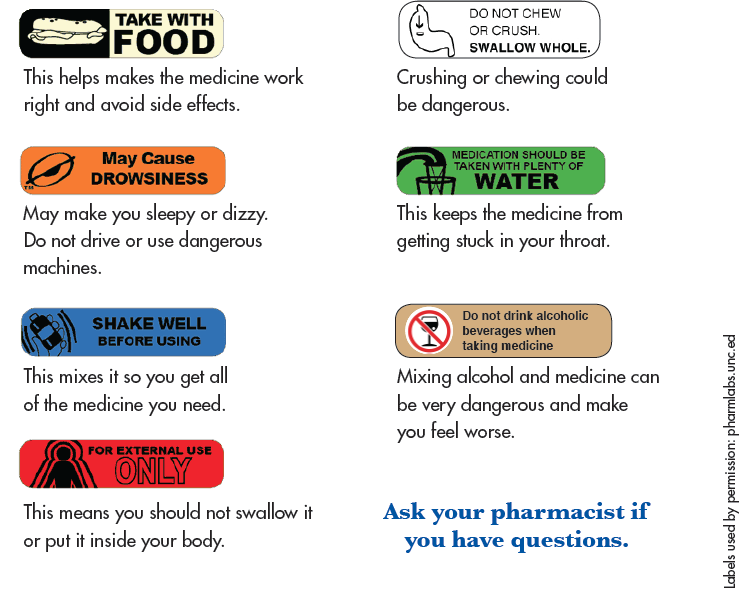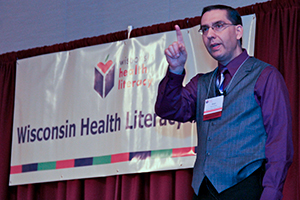 Health Literacy Summit
Over 350 people attended the 2017 Wisconsin Health Literacy Summit, which focused on how improved health literacy can help individuals become more engaged with their health and healthcare.

An additional 80 individuals attended the Medication Label Summit centering on how improving prescription drug labels can help patient understanding. Visit our Summit page for more information.