John Johnson, PhD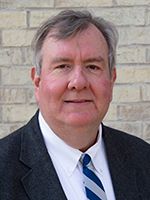 John directs the Wisconsin Department of Public Instruction's Literacy and Mathematics Department.  At the WI DPI, he leads the state's work in the areas of literacy, English/language arts, and mathematics. Also, John leads all work on academic standards, and chairs the State Superintendent's Standards Review Council. He has managed major aid programs, grants, and budgets in the millions of dollars. He serves on the Executive Board of the WASCD (Wisconsin Association for Supervision and Curriculum Development).   
Previously, he served for thirteen years as the Communications Director in the Office of the State Superintendent at the Department of Public Instruction.  In that role, John served as a member of the senior leadership team through the State Superintendent's Cabinet and Policy Team.  Additionally, he was the State Coordinator of the Teacher of the Year and Kohl Fellowship/Scholarships Programs, and directed the agency's publication sales operations.
Prior to joining the DPI, John served for over 15 years in schools as a history, social studies, and special education teacher, learning coordinator, and assistant principal.  He taught in Wisconsin urban, suburban, and rural school districts, as well as, a private school.  He started his career teaching history at a high school in Brooklyn, New York. John was an Assistant Professor of Educational Leadership at Sage Colleges in New York, and is currently an adjunct lecturer at Edgewood College teaching a graduate level education policy and politics course.  
John earned his doctor of philosophy degree in Educational Leadership and Policy Analysis at the University of Wisconsin-Madison with his research focused on professional development and international experiences for educators and students.  He also earned two master's degrees, one in Educational Administration and one in Special Education–Learning Disabilities, from the University of Wisconsin-Madison.  John earned his bachelor's degree in History from Georgetown University.