Secretary: Judy Woodburn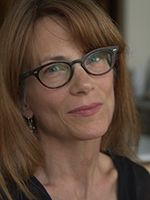 Self-employed as a specialist in educational interactive and print media for children. Judy has provided writing, editorial, and consulting services to leading children's media companies, including American Girl, Klutz (a division of Scholastic, Inc.), and the Rowland Reading Foundation, among others.
While employed by American Girl from 1994 to 2002, she led the editorial staff and, later, the product development and publishing teams, in the creation and marketing of numerous product lines. They include American Girl magazine and its companion website; American Girls Collection characters; Daughters, a newsletter for the parents of girls ages 8-16; and a line of parenting advice books.
Judy's work as a writer has appeared in many outlets, including The New York Times, Salon.com, BrainChild, and American Girl. As an editor and writer at Milwaukee Magazine from 1981 to 1990, she wrote regularly on health and other subjects.