Never Give Up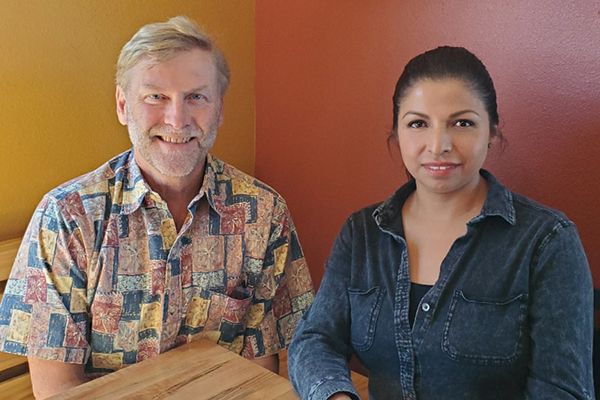 "My life changed totally and forever" is how Lili Vera described the impact of two years working with her tutor, Gordon Williams (photo right).  When she first arrived at the Portage County Literacy Council in Stevens Point*, she was not able to help her three school-aged sons with their education and relied on an interpreter for doctors' appointments.
When COVID-19 closures happened, Lili refused to quit. 
She and Gordon began connecting through Zoom, email, and texting to continue her tutoring.   "Not skipping that class, even if you don't want to, even if you want to give up.  Don't do that because you will see your progress very soon," said Lili smiling and encouraging others to continue learning.
Wisconsin Literacy staff trained members how to move learners and programs online.  Through our Thursday morning coffee chat series, literacy agencies shared how to motivate low-literacy students online from guided videos on YouTube to step-by-step written instructions to help students with technology problems. 
Thanks to you, 15,500 adults and families can continue their education.
*All literacy programs mentioned in this report are Wisconsin Literacy members.