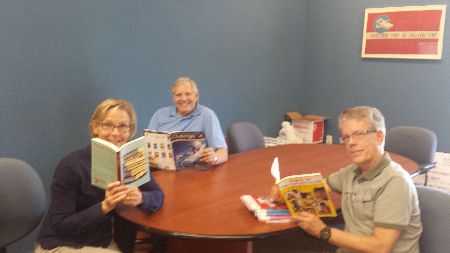 With only a short time left before getting back to school, there is a very simple way to make a big difference and help more students stay sharp, focused and ready to succeed in the new school year: Read Where You Are. The White House and the U.S. Department of Education are launching a day of action, encouraging everyone to read with young people of all ages during the remaining days and weeks of summer before school starts.
Easy Ways to Join this Day of Action:
On July 29th, you can make a big difference – take a moment to Read Where You Are and ask others to spread the word. Here's how:
1. Spread the word: Tweet, retweet, post, snap, 'gram and chat. Use social media and share widely! Make sure to use #ReadWhereYouAre and visit ed.gov/readwhereyouare/ to learn more. Everyone can be a part of this day of action.
2. Read Where You Are: Read to the young people in your life and in your community. Take a picture and share it through social media using the #ReadWhereYouAre hashtag.
3. Learn More, Read More: visit ed.gov/readwhereyouare/ to learn more about other ways to keep reading and learning throughout the summer.