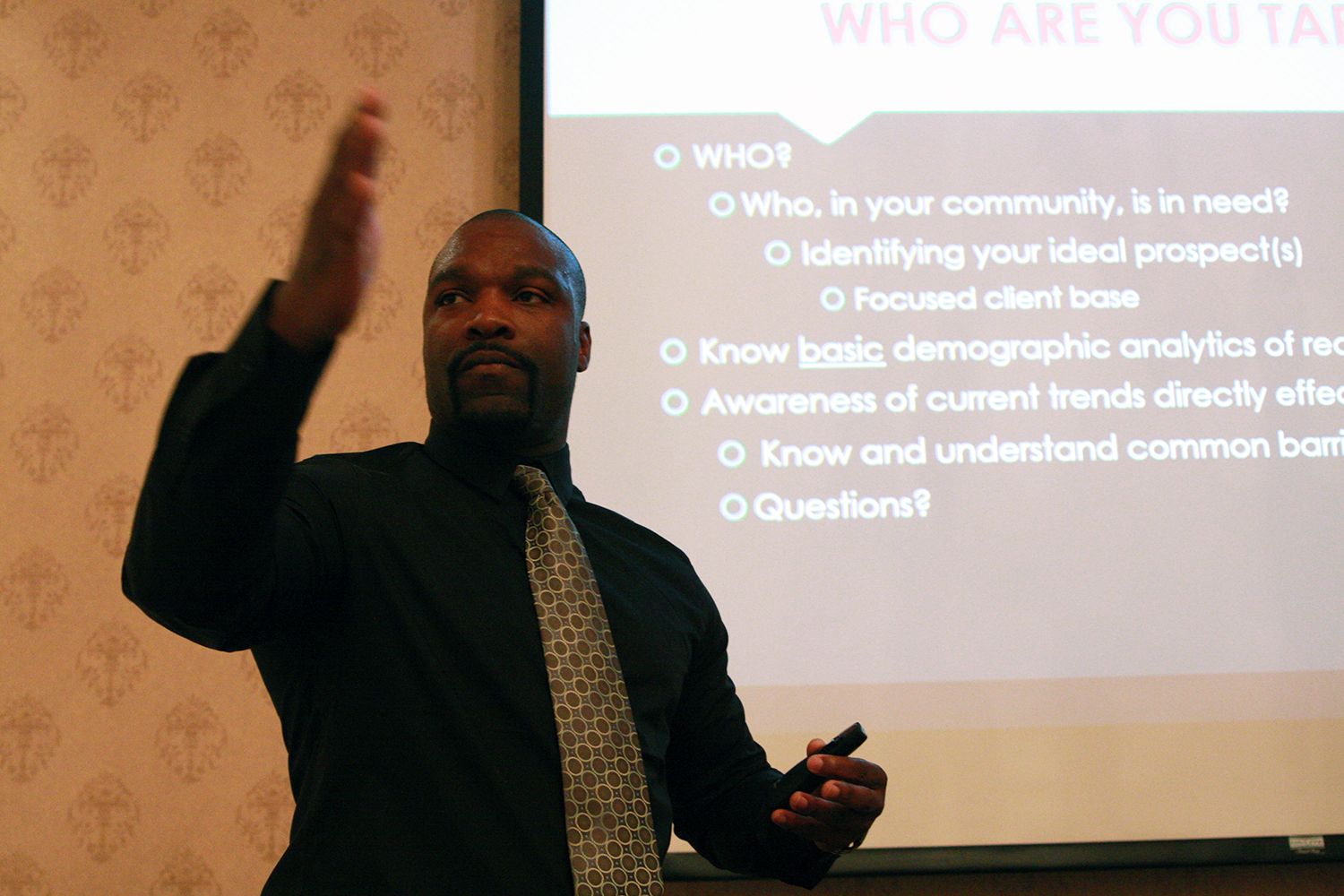 "It's about this," said Ezi Adesi, adult educator and author of 12 Methods To Make Your ABE Students Comfortable, as he pointed to his heart. "All this is about compassion and caring about the student." 
As he presented at one of the Wisconsin Literacy's sessions during the Common Grounds Conference, Ezi encouraged his audience – a mix of education professionals from the technical college system, the corrections department, and community-based organizations – to really think about the heart of what they do and the people they serve.  
He shared what worked well for him, like immersing himself in the community.  Encouraging educators working with adult basic learners to be a part of the lives of their students is one way to improve their lives, he suggested.
Wisconsin Literacy sessions like "Racism as Trauma: Implications for Helping Professionals" and "Acknowledging Identity and Bias in Serving All Students" encouraged the audience to be aware of their own bias and to think about how their own experience impacts how they see the world.  These sessions pushed attendees to think about what they bring to interactions and encouraged them to hear the students' stories.
The common thread during many of these presentations was that, when serving students of any age, it is important to let them know that someone cares about them and to deliver instruction with compassion.