Meet Mina with McLit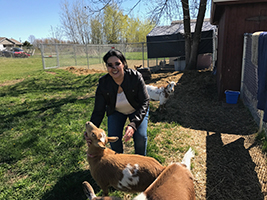 A son brought his mother Mina into the Marathon County Literacy Council (McLit) and asked for help. She had just moved to Wausau from Morocco and didn't speak any English. The son was looking for a place where she could learn. She did not know any English so the first communication with her tutor was learning each others names. She started last Spring and by Christmas her tutor found her a job at a sandwich shop, was reading at a third grade level, and has started conversation English.
In less then a year, her life has changed dramatically.