Kari LaScala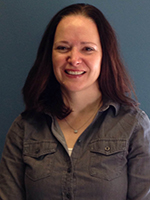 Kari LaScala is the Project Manager at Wisconsin Health Literacy. She plays an instrumental role in planning, writing, testing and implementing health literacy interventions for various populations in Wisconsin. Prior to joining WHL, Kari worked at the Waunakee Public Library, where she organized and implemented the majority of public programming for adult patrons. She is also a freelance writer, penning feature articles for the Waunakee Tribune and other local newspapers. She holds a B.A. in journalism and psychology from Northern Illinois University and a J.D. from Northern Illinois University College of Law. She practiced law at a legal aid clinic and law firm in Chicago before moving with her family to the Madison area.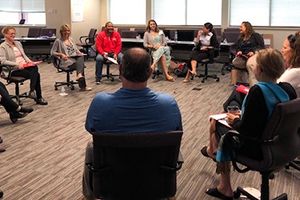 Health Literacy Services
Wisconsin Health Literacy offers training and consulting services customized to meet your organizational needs. Trainings focus on the numerous ways that health literacy impacts care delivery, health outcomes, and public health.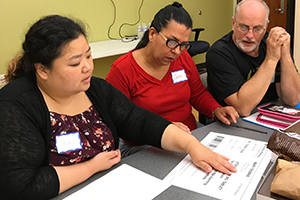 Medication Label
Wisconsin Health Literacy is working with a patient advisory council to design easy-to-read medication labels.  Our work has impacted over 4 million prescription labels in Wisconsin.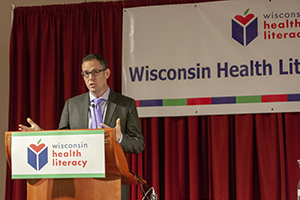 Health Literacy Summit
The Health Literacy Summit is the largest in the Midwest. 
Diverse sessions and networking opportunities provided attendees with the opportunity to learn more about health literacy. 
Visit our Summit page for more information.