Michele Erikson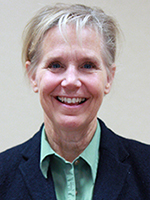 Michele Erikson has been involved with adult literacy since 1986, from volunteer tutor, board member and president of Stateline Literacy Council (Beloit, WI) to Workforce Development Director, English Language Instructor, and Executive Director. In 2005 she began working for Wisconsin Literacy, Inc. as the Executive Director and is supporting and advocating for literacy organizations state-wide. She has concentrated effort in the development and oversight of Wisconsin Literacy's Health Literacy division, which is recognized for its national health literacy summits and its work in educating both consumers and healthcare providers so that health information is understandable for everyone. She currently serves on the Governor's Read to Lead Development Council, the Refugee Advisory Council under the Department of Families and Children, Reach Out and Read State Advisory Council, and the Milwaukee Succeeds initiative. She has worked with the Hispanic Community in Rockford, Ill at La Voz Latina where she taught English and directed the Workforce Development Program. Michele has extensive experience in leading community-based organizations through extensive organizational growth. Michele is a Beloit College graduate with a B.A. in Political Science and Modern Languages with concentration in French, Russian and Spanish.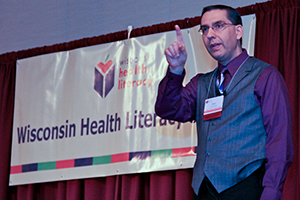 Health Literacy Summit
Over 350 people attended the 2017 Wisconsin Health Literacy Summit, which focused on how improved health literacy can help individuals become more engaged with their health and healthcare.

An additional 80 individuals attended the Medication Label Summit centering on how improving prescription drug labels can help patient understanding. Visit our Summit page for more information.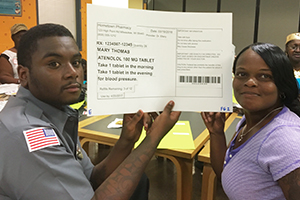 Medication Label
Wisconsin Health Literacy is working with a patient advisory council to design easy-to-read medication labels.  Our work has impacted about 3 million prescription labels in Wisconsin.  Read more about this project.