Paul Smith, MD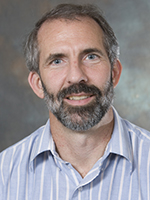 Dr. Smith, a professor at the Department of Family Medicine, University of Wisconsin School of Medicine and Public Health, has been a practicing family physician for 30 years, and has been involved in practice-based research for over 24 years. He has held leadership roles in the Wisconsin Research and Education Network (WREN), a primary care practice-based research network, since 2006. He has been involved in literacy and health literacy initiatives and research for over 10 years and has presented about health literacy at a wide variety of local, regional, national and international meetings. Dr. Smith has been a volunteer on the Board of Directors of Wisconsin Literacy (parent organization of Health Literacy Wisconsin) since 2003. He received the Literacy Advocate of the Year award from Wisconsin Literacy in 2008. He graduated with his BA in chemistry from DePauw University in Greencastle, Indiana, and received his MD from Wright State University School of Medicine in Dayton, Ohio. Dr. Smith has been on the UW Department of Family Medicine faculty since 1995. He is one of a small number of physicians nationally recognized as experts in the health literacy field.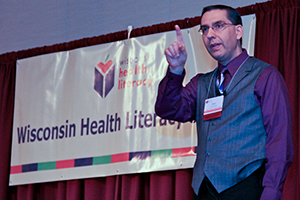 Health Literacy Summit
Over 350 people attended the 2017 Wisconsin Health Literacy Summit, which focused on how improved health literacy can help individuals become more engaged with their health and healthcare.

An additional 80 individuals attended the Medication Label Summit centering on how improving prescription drug labels can help patient understanding. Visit our Summit page for more information.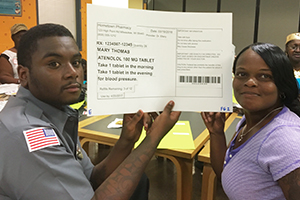 Medication Label
Wisconsin Health Literacy is working with a patient advisory council to design easy-to-read medication labels.  Our work has impacted about 3 million prescription labels in Wisconsin.  Read more about this project.