Project Specialist - Job Description
Position Summary 
The Project Specialist is a member of the team for Wisconsin Health Literacy (WHL), a division of Wisconsin Literacy, Inc. The Specialist provides project support to the WHL team under the direction of the division's Director and Associate Director. Responsibilities include planning, writing, testing, and implementing community-based projects across Wisconsin, with a focus on vulnerable populations and those served by Wisconsin Literacy member agencies. Responsibilities include coordination for community education, as well as other health literacy and health equity programs. Additional activities include assisting in project development, coordination, and implementation; grant writing support; and enhancing relationship building and networking. 
Wisconsin Literacy is a statewide not-for-profit organization that supports 72 adult, family, and workplace literacy providers through resource development, professional development, information and referrals, training, and advocacy. The Wisconsin Health Literacy division was formalized in 2010 and has achieved national recognition for its health literacy projects and events. 
WHL has a clear vision to be the place where a diverse mix of talented people want to come, to stay, and to do their best work. We work in close partnership with communities across Wisconsin to improve health literacy and health equity. These efforts would not be possible without the strong dedication of our passionate and creative team.
WHL's dedication to promoting diversity, multiculturalism, and inclusion is reflected in the communities we serve and the partnerships we have built. We believe that increased diversity of race, gender, sexual orientation, religion, ethnicity, national origin, and all the other characteristics that make us different, makes us a better, stronger organization.
Our Vision: People understand health information and services. 
Our Mission Statement: To promote clear communication between those who give and those who receive health care services. 
Hours: The position will start at 20 hours/week, based on current project grant funding. Additional hours in the future are possible, based on new grant funding. The position is based at the Wisconsin Literacy, Inc. statewide office in Madison, WI. 
Job-Specific Qualifications: 
1. A bachelor's degree or equivalent experience. 
2. Keen relationship skills and prior experience working closely in and with diverse communities.
3. Good verbal, written, and presentation skills. 
4. Sound organizational skills, attention to detail, and problem-solving abilities.
5. Experience working in multi-cultural, and/or multi-lingual environments.
Within 1 Month 
Complete our comprehensive onboarding program designed to get you up to speed on all aspects of health literacy, health equity, and health care. Learn about current and proposed projects, the division's mission, vision, and team. Gain an understanding about how your role fits in to WHL's broader organization and strategic plan. 
Begin providing support to numerous community-based programs and initiatives.
Within 3 Months
Assist in developing evaluation plans and implementing data collection.
Work with the WHL team to provide project coordination support in Microsoft Planner.
Input information to track WHL relationships using Salesforce and SmartCloud. 
Assist in developing presentations for WHL team.
Within 6 Months
Complete several trainings to enhance skills and begin facilitating community health equity workshops and educational sessions, including Building Inclusive Clinics, Let's Talk About Opioids, and Dr. Google: Find Health Information You Can Trust.
Assist with preparation of grant proposals and contracts.
Update content and activities for standard workshops (i.e. Health Literacy 101, Effective Communication, etc.)
Within 12 months
Assist in development of project budgets.
Coordinate project evaluation and data collection. 
Produce annual reports highlighting the scope and impact of WHL activities.
Make recommendations for and implement improvements to existing systems and internal controls.
Master project coordination and continually improve accuracy, effectiveness, and efficiency.
Send resume, cover letter, and 3 references by February 7, 2020 to: 
healthliteracy@wisconsinliteracy.org 
or mail to: 
Health Literacy Director 
Wisconsin Literacy, Inc. 
211 S. Paterson St., Suite 170 
Madison, WI 53703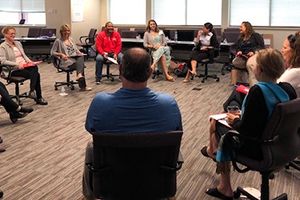 Health Literacy Services
Wisconsin Health Literacy offers training and consulting services customized to meet your organizational needs. Trainings focus on the numerous ways that health literacy impacts care delivery, health outcomes, and public health.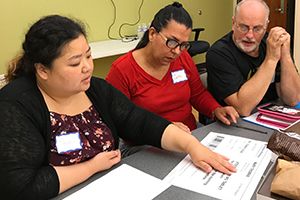 Medication Label
Wisconsin Health Literacy is working with a patient advisory council to design easy-to-read medication labels.  Our work has impacted over 4 million prescription labels in Wisconsin.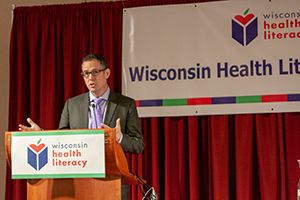 Health Literacy Summit
The Health Literacy Summit is the largest in the Midwest. 
Diverse sessions and networking opportunities provided attendees with the opportunity to learn more about health literacy. 
Visit our Summit page for more information.