COVID-19 Vaccine Community Outreach Subawards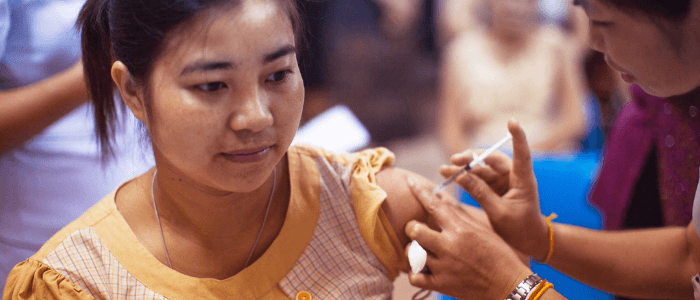 This funding supports community organizations as they address barriers to and promote acceptance of vaccination for COVID-19. Especially in those communities where accessing medical care can be challenging, and people have had historical mistrust of the medical community and/or vaccines. 
Purpose: To bring equity to the vaccination process, by reaching out to counties and communities with low vaccination rates in Wisconsin.
Eligibility: Applicants must be based in Wisconsin, conduct their proposed community outreach work in Wisconsin, and be one of the following:
Local or tribal government entities
Nonprofit entities certified as a 501(c)(3) by the federal Internal Revenue Service
Projects sponsored by another 501(c)(3) organization
We are currently taking applications by invitation. Please contact Health Literacy Director Stan Hudson at stan@wisconsinliteracy.org for additional information.
Informational Meeting Recording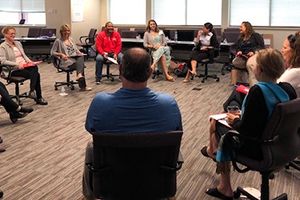 Health Literacy Services
Wisconsin Health Literacy offers training and consulting services customized to meet your organizational needs. Trainings focus on the numerous ways that health literacy impacts care delivery, health outcomes, and public health.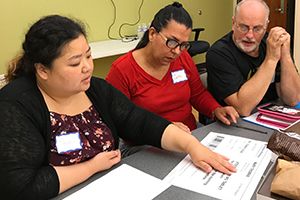 Medication Label
Wisconsin Health Literacy is working with a patient advisory council to design easy-to-read medication labels.  Our work has impacted over 4 million prescription labels in Wisconsin.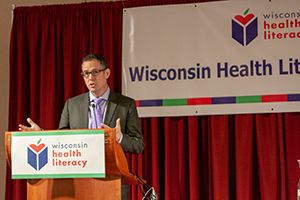 Health Literacy Summit
The Health Literacy Summit is the largest in the Midwest. 
Diverse sessions and networking opportunities provided attendees with the opportunity to learn more about health literacy. 
Visit our Summit page for more information.