Talking About the COVID Vaccine in Your Community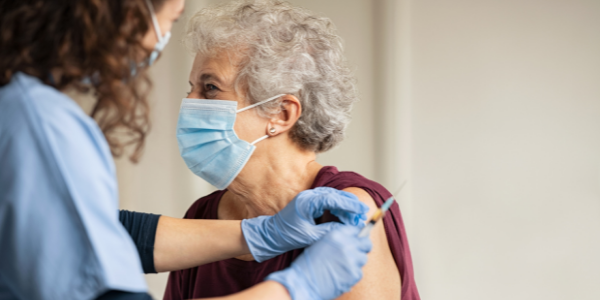 In this 2-part virtual series Talking About the COVID Vaccine in Your Community, participants will learn strategies to share COVID-19 vaccine information and resources in their communities.
Training recordings and resources are available below.
Session 1:
You will learn about:
Health literacy background 
Applying health literacy principles to community outreach
Strategies for better communication
Workshop and lesson plan ideas
Watch Session 1 Recording: https://youtu.be/EN1RlM20lRo
Session 2:
You will learn about:
Establishing and leveraging community partnerships
LARA communication strategy – activity and discussion to practice keeping conversations productive and positive
COVID vaccine resources 
Watch Session 2 Recording: https://youtu.be/3GfcFPtgnTk
Training Resources
1. COVID-19 Vaccine Outreach Train the Trainer PowerPoint (download)
2. Myths and Facts about the vaccine: https://www.cdc.gov/coronavirus/2019-ncov/vaccines/facts.html#print
3. CDC Vaccine Outreach Slides: https://www.cdc.gov/coronavirus/2019-ncov/downloads/vaccines/toolkits/slide-deck_EW-Toolkit_508.pptx
4. Scenario based activity from Kalamazoo Literacy Council (download)

5. Wisconsin Literacy Lesson Plan Template (download)
6. Literacy Network COVID-19 Vaccine Mini Lessons:
7. Video interview script in English and Spanish
8. Rural focused COVID vaccination resources.
9. Letter to Vaccination Sites (download).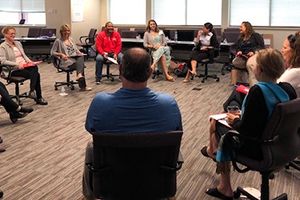 Health Literacy Services
Wisconsin Health Literacy offers training and consulting services customized to meet your organizational needs. Trainings focus on the numerous ways that health literacy impacts care delivery, health outcomes, and public health.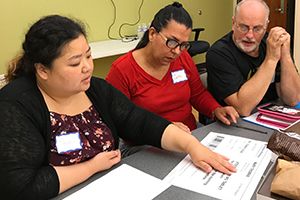 Medication Label
Wisconsin Health Literacy is working with a patient advisory council to design easy-to-read medication labels.  Our work has impacted over 4 million prescription labels in Wisconsin.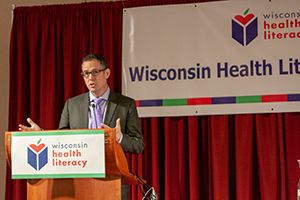 Health Literacy Summit
The Health Literacy Summit is the largest in the Midwest. 
Diverse sessions and networking opportunities provided attendees with the opportunity to learn more about health literacy. 
Visit our Summit page for more information.