Wisconsin Health Literacy Resources - Community Projects
Important note about use of materials below: 
There are some criteria Wisconsin Health Literacy (WHL) has to follow in terms of how one uses the materials below, as they include purchased photos that only we have the rights to reproduce.  Interested participants can use them "as is," with the Wisconsin Health Literacy logo and credit of appropriate sponsorship. However, with the "Let's Talk About Pain Medicines" workbook, please contact us first before downloading and using the materials. This workbook requires a matching Instructor Guide in order to be implemented effectively.  
If people are interested in editing these resources to fit the needs of their own states, then that requires a conversation with our WHL staff, so that the integrity of our content would remain or credit would be given where appropriate. Thank you. 
The following downloadable copies are available:
The above downloadable copies are not suitable for reproduction. If you would like a print-ready copy, please contact us at healthliteracy@wisconsinliteracy.org.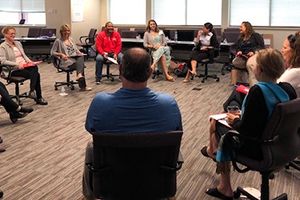 Health Literacy Services
Wisconsin Health Literacy offers training and consulting services customized to meet your organizational needs. Trainings focus on the numerous ways that health literacy impacts care delivery, health outcomes, and public health.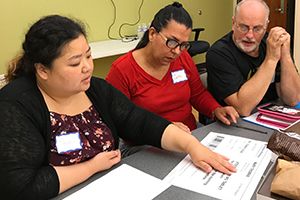 Medication Label
Wisconsin Health Literacy is working with a patient advisory council to design easy-to-read medication labels.  Our work has impacted over 4 million prescription labels in Wisconsin.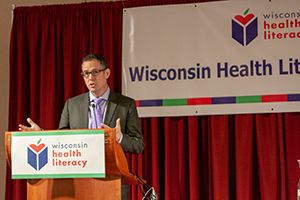 Health Literacy Summit
The Health Literacy Summit is the largest in the Midwest. 
Diverse sessions and networking opportunities provided attendees with the opportunity to learn more about health literacy. 
Visit our Summit page for more information.