Research & Reports
PIAAC-Program for the International Assessment of Adult Competencies
Building on knowledge gained from previous international adult assessments, the PIAAC study, released in 2013, compares different counties as to literacy, numeracy and problem solving in technology-rich environments.  Included is information on the relationship of these factors to health status.
National Action Plan to Improve Health Literacy
The United States Department of Health and Human Services released The National Action Plan to Improve Health Literacy, which is aimed at making health information and services easier to understand and use. The plan calls for improving the jargon-filled language, dense writing, and complex explanations that often fill patient handouts, medical forms, health web sites, and recommendations to the public.
This report contains seven goals that will improve health literacy:
Develop and disseminate health and safety information that is accurate, accessible, and actionable
Promote changes in the health care system that improve health information, communication, informed decisionmaking, and access to health services
Incorporate accurate, standards-based, and developmentally appropriate health and science information and curricula in child care and education through the university level
Support and expand local efforts to provide adult education, English language instruction, and culturally and linguistically appropriate health information services in the community
Build partnerships, develop guidance, and change policies
Increase basic research and the development, implementation, and evaluation of practices and interventions to improve health literacy
Increase the dissemination and use of evidence-based health literacy practices and interventions
National Assessment of Adult Literacy (NAAL)
In response to a demand for estimates of the percentage of adults with low literacy in individual states and counties, the National Center for Education Statistics (NCES) produced estimates of the percentage of adults lacking Basic Prose Literacy Skills (BPLS) for all states and counties in the United States in 2003 and 1992. These estimates were developed using statistical models that related estimated percentages of adults lacking BPLS in counties sampled for the 2003 National Assessment of Adult Literacy (NAAL) and the 1992 National Adult Literacy Survey (NALS) to county characteristics, such as levels of educational attainment and race/ethnicity distributions.
Measures to Assess a Health Literate Organization
This study published by Vanderbilt Center for Effective Health Communication describes current measures used to assess organizational health literacy (OHL) and what organizations are currently doing to assess OHL. 
Health Policy Brief: The High Economic Cost of Low Health Literacy in Wisconsin
by John A. Vernon, PhD, PhD, Department of Health Policy and Management, UNC Chapel Hill and the National Bureau of Economic Resource (NBER):
This study focuses on the economic consequences of low health literacy in the state of Wisconsin. 
Health Literacy Tool Shed
A database of health literacy measures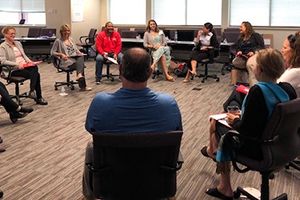 Health Literacy Services
Wisconsin Health Literacy offers training and consulting services customized to meet your organizational needs. Trainings focus on the numerous ways that health literacy impacts care delivery, health outcomes, and public health.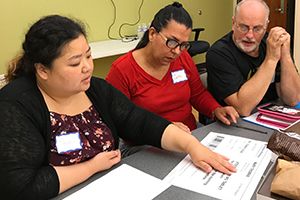 Medication Label
Wisconsin Health Literacy is working with a patient advisory council to design easy-to-read medication labels.  Our work has impacted over 4 million prescription labels in Wisconsin.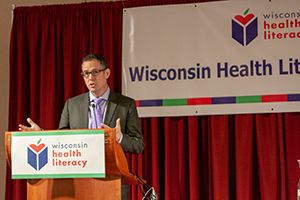 Health Literacy Summit
The Health Literacy Summit is the largest in the Midwest. 
Diverse sessions and networking opportunities provided attendees with the opportunity to learn more about health literacy. 
Visit our Summit page for more information.