Other Training Programs
Plain Language Training Programs
Program for Readability in Science and Medicine (PRISM)
This is a free 1-hour online course to help research teams improve the readability of consent forms and other participant materials. Need speakers or headphones for audio content.
NIH Plain Language Training
(Please note: There are many reading examples and exercises, and they are not specifically "health" related topics but it can still be helpful to see complex writings that are made easy to read.) 
This online training has 8 modules that include:
Module 1: How People Read
Module 2: Concise Writing
Module 3: Clarity
Module 4: Format
Module 5: Organizing Your Ideas
Module 6: Choosing Words
Module 7: Tone
Module 8: Optional Exercises
Institute for Healthcare Advancement (IHA) Plain Language Resources
These tools and guides will tell you how to develop and offer educational materials that people can understand and use to get healthy.
Health Literacy Training Programs for Health Professionals
This online training introduces the fundamentals of health literacy and demonstrates the importance of health literacy within public health practice. It is about health literacy, and not specifically plain language.

Training in health literacy, plain language, culture and communication.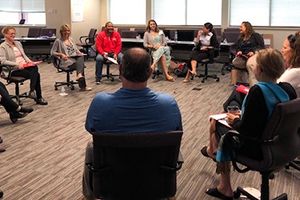 Health Literacy Services
Wisconsin Health Literacy offers training and consulting services customized to meet your organizational needs. Trainings focus on the numerous ways that health literacy impacts care delivery, health outcomes, and public health.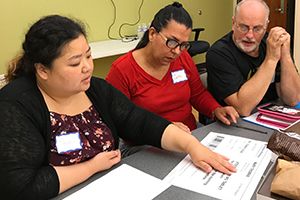 Medication Label
Wisconsin Health Literacy is working with a patient advisory council to design easy-to-read medication labels.  Our work has impacted over 4 million prescription labels in Wisconsin.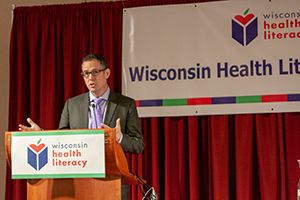 Health Literacy Summit
The Health Literacy Summit is the largest in the Midwest. 
Diverse sessions and networking opportunities provided attendees with the opportunity to learn more about health literacy. 
Visit our Summit page for more information.