Communication and Product Review
WHL can provide revisions and recommendations for a wide range of communications including documents, transcripts, websites, apps, and other services.

Some examples include:
Expert Review/Revision – plain language/health literacy experts provide a review and evaluation of content and ease of use. 
User and usability testing – first hand user and usability testing by a diverse group including people with lower literacy levels and other vulnerable populations.
Co-creation – simultaneous product or service creation/revision involving the design team, health literacy experts, and community members. Co-creation allows and encourages a more active approach to creating a value rich experience for clients.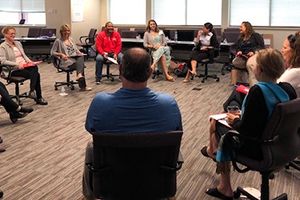 Health Literacy Services
Wisconsin Health Literacy offers training and consulting services customized to meet your organizational needs. Trainings focus on the numerous ways that health literacy impacts care delivery, health outcomes, and public health.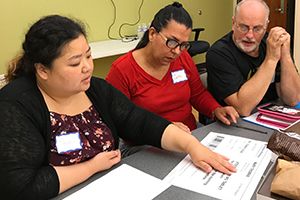 Medication Label
Wisconsin Health Literacy is working with a patient advisory council to design easy-to-read medication labels.  Our work has impacted over 4 million prescription labels in Wisconsin.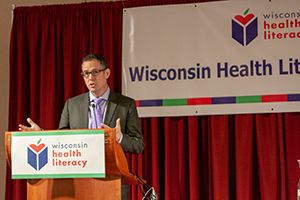 Health Literacy Summit
The Health Literacy Summit is the largest in the Midwest. 
Diverse sessions and networking opportunities provided attendees with the opportunity to learn more about health literacy. 
Visit our Summit page for more information.