Tailored Presentations
Experienced professionals, including physicians, offer presentations on health literacy and patient centered communication. Content includes how health literacy affects organizations and its customers. Presentations are customized to meet an organization's specific needs and audience and include actionable steps and strategies the audience can use immediately.

Some examples include: 
Health Literacy: The 800 Pound Gorilla in Health Care
Improving Health and the Bottom Line: The Business Case for Health Literacy
Implicit Bias, Health Literacy, and Health Equity
Better Labels = Better Health: Integrating Health Literacy into Pharmacy Delivery
A 15 Year Prescription to End Confusion: The History of Health Literacy
Literacy, Numeracy, and Health Literacy
Age Friendly Conversations: Communicating with Older Adults
"I Have High Blood Pressure, not Hypertension": Better Health Literacy Means Better Health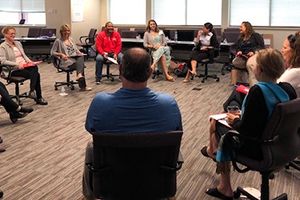 Health Literacy Services
Wisconsin Health Literacy offers training and consulting services customized to meet your organizational needs. Trainings focus on the numerous ways that health literacy impacts care delivery, health outcomes, and public health.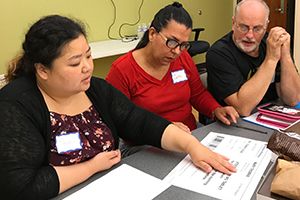 Medication Label
Wisconsin Health Literacy is working with a patient advisory council to design easy-to-read medication labels.  Our work has impacted over 4 million prescription labels in Wisconsin.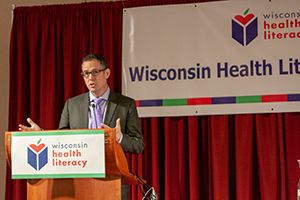 Health Literacy Summit
The Health Literacy Summit is the largest in the Midwest. 
Diverse sessions and networking opportunities provided attendees with the opportunity to learn more about health literacy. 
Visit our Summit page for more information.