Improving Maternal Health through Better Health Literacy
In 2017, Wisconsin Health Literacy will partner with clinics and other social service organizations so their staff can distribute copies of What To Do When You're Having A Baby to at-risk expectant mothers. The book is written in an easy to read language and includes monthly guides to pregnancy and information on nutrition, exercise and other factors increasing the chances of a healthy pregnancy and newborn. We expect to reach 4000 pregnant women with this project. 

This project is supported by a grant from Anthem Blue Cross and Blue Field Foundation.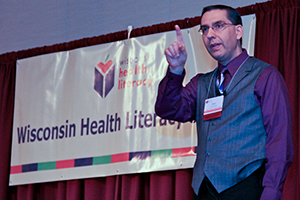 Health Literacy Summit
Over 350 people attended the 2017 Wisconsin Health Literacy Summit, which focused on how improved health literacy can help individuals become more engaged with their health and healthcare.

An additional 80 individuals attended the Medication Label Summit centering on how improving prescription drug labels can help patient understanding. Visit our Summit page for more information.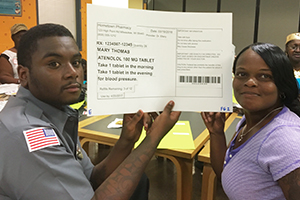 Medication Label
Wisconsin Health Literacy is working with a patient advisory council to design easy-to-read medication labels.  Our work has impacted about 3 million prescription labels in Wisconsin.  Read more about this project.