Patience Pays Off for Learner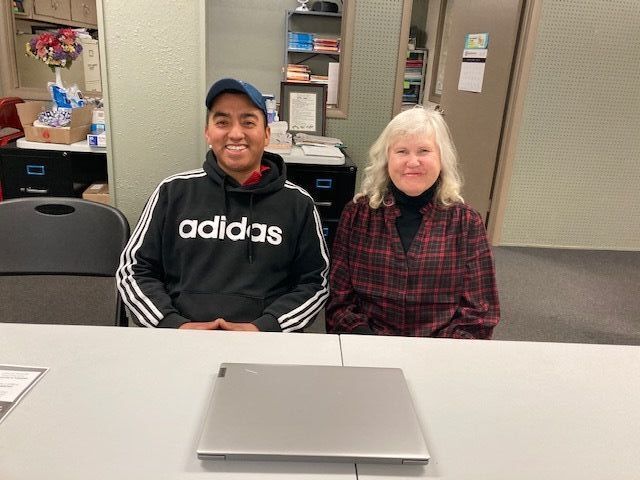 When Jacob first sought help with reading and speaking English, he only knew a few words of the language. That was more than eight years ago. Since then, his English has improved so much that he now translates for others in the local Hispanic community when they need to buy something or get medical care.
"I've made a lot of progress," Jacob says. "I want to help others."
He's worked with the same tutor, Kathy, from the very beginning. No other student/tutor team at Marinette and Oconto Counties Literacy Council has worked together longer. They've become such good friends, Jacob invited her to his wedding.
They meet weekly in the local library. Jacob is currently on level 7 of 8 in the Challenger book series. "When he gets to 8, we're having a party!" says Janet Glime, president of the Marinette and Oconto Counties Literacy Council.
Kathy says, "Jacob's really easy to work with; it's always a pleasure.  I'm super proud of him. He's smart, he learns quickly, and over the years I've seen him grow as a person."
Jacob's improved literacy is also helping him at the dairy farm where he works. "He's doing big jobs that he couldn't do before due to his literacy skills," Janet says.
He takes none of his success for granted. "I want to say thank you to Janet and Kathy for the help with reading and writing, and to my wife for pushing me. Anything is possible," Jacob says.