Tutor Training and Digital Literacy Project Manager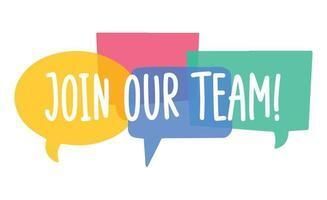 ORGANIZATION SUMMARY:
Wisconsin Literacy, Inc. (WL), the leading state adult and family literacy agency in Wisconsin, seeks a Tutor Training and Digital Literacy Project Manager to help fulfill its mission to change lives by strengthening literacy statewide. It does this by offering training, professional development, resources, and advocacy to 70+ adult and family literacy agencies. With our local members, we help people improve their lives through literacy services, English language acquisition, work readiness, citizenship, GED completion, and digital literacy.  
 
JOB SUMMARY
Reporting to the Associate Director, the Tutor Training and Digital Literacy Project Manager will work with Wisconsin Literacy staff and member agencies to develop relevant training & curriculum that will enhance current training to embed digital literacy skills and implement practices that address digital access and equity for WL member agency staff & tutors.
ESSENTIAL FUNCTIONS AND RESPONSIBILITIES: 
The following are the primary/essential functions of the position, although are not all-inclusive.
CURRICULUM DEVELOPMENT
• Determine local community programming needs with WL members/partners and engage them in the design and development of digital literacy training modules. These modules will provide hyper-local perspectives that reflect specific community needs and cultures.
• Coordinate regular planning and review meetings with WL members and regional staff to ensure digital literacy and tutor trainings are relevant & accessible.
• Incorporate digital equity practices into all trainings.
• Co-create in-person and virtual training modules for tutors and instructors that fill gaps in existing trainings.
MEMBERSHIP AND PROGRAM SUPPORT
• Develop a repository, accessible by all members across the project, for sharing resources and information.
• Lead in-person and virtual tutor and instructor trainings for member agencies statewide.
• Train staff & volunteers to facilitate training modules in their communities
• Purchase technology and hardware for member agencies to promote equitable digital access.
PHYSICAL REQUIREMENTS:
• Ability to work in a typical office environment involving exposure to fluorescent lighting, potential ink fumes, contact with synthetic materials and air conditioning. 
• Ability to sit and/or stand for 8 hours.
• Ability to type at a computer for 8 hours.
• Ability to lift 10 lbs.
JOB QUALIFICATIONS:
Required Knowledge and Competencies: 
• Demonstrated ability to collaborate and multi-task
• Excellent research, writing, and communication skills (in-person and virtual)
• Excellent organizational skills
• Experience presenting to diverse audiences and providing training
• A valid driver's license and ability to travel across Wisconsin on occasion 
Education/Certification and Experience:
• Bachelor's degree (preferred)
• Experience collecting and synthesizing data for reporting
• Strong knowledge of various digital learning platforms
• Experience working with adult learners and volunteers or in non-profit agencies
• Experience in adult literacy programming and best practices (preferred)
• Proficiency in Microsoft Office Suite
Salary Range: $23-$25/hour, depending on experience. This 30-hour/week position is grant funded through December 2024. 
 
To apply, please send a letter of interest outlining your education and experience as it relates to the job description, a resume, and three professional references by August 5th to:
Michele Erikson, Wisconsin Literacy, 211 S. Paterson St., Suite 170, Madison, WI 53703
Email: info@wisconsinliteracy.org