State of Wisconsin Department of Corrections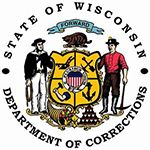 County Jails
There are 72 county jails in Wisconsin and many of the literacy agencies that Wisconsin Literacy supports provide education to inmates in these jails.  This education often occurs in conjunction with W2 Contractors and the Technical Colleges.  Education may include financial literacy, work ready skills, certificate attainment in areas like manufacturing, and education supporting GED attainment.  
State Correctional Facilities
The Wisconsin Institutions Literacy Council (WILC) is a Wisconsin Literacy member that services State Correctional Facilities. The WL Southcentral/Southwest Regional Literacy Consultant can connect you with this council.