Your donation strengthens literacy statewide.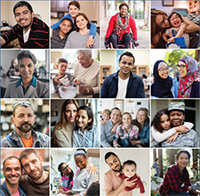 "I want to keep going. That's my plan even after I get my GED. I want to keep taking classes.

You can't go wrong with an education."

- Matt from Shawano County Literacy Council
Your donation sustains our statewide literacy coalition, reaching nearly 16,000 adults and families. 
Many of these students, who were most impacted by the pandemic, still lack the digital literacy skills and access to digital health services needed for living in a more virtual world.
With your support, Wisconsin Literacy can continue to purchase resources needed by our partner literacy agencies and offer digital health literacy education.
Literacy is not a one-time thing.
It gives people the means to reach their goals, to build strong families and a strong workforce, to improve their health, and to contribute to the greater community.