Membership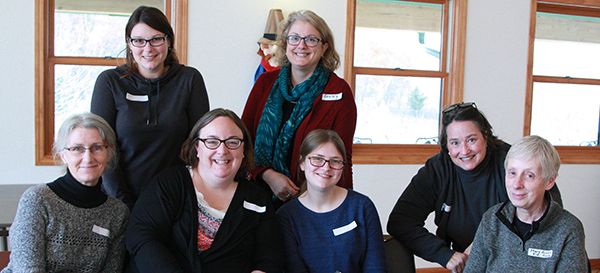 Any 501 (c) 3 non-profit (or one with a fiscal agent) providing basic literacy services to adults and/or families can become a member.
Our members receive personalized training and consultation from experts in literacy and non-profit work throughout Wisconsin.  We are the only statewide literacy agency with regional consultants to give direct, individualized support.  
Some benefits include:
Consultation around nonprofit management and literacy programming
Networking opportunities
Professional development training
Tutor training
Administrative support
Workforce connections
Community health workshops
Instructional materials and GED vouchers
Membership Costs
We support newly emerging to large, well-established local literacy agencies statewide.  Yearly membership dues are based on the amount of students served in one year.
1 – 24 students = $70 
25 – 74 students = $125 
75 – 150 students = $210 
More than 150 students = $295
Read our full Membership Requirements and Benefits.
We invite you to become a member of Wisconsin Literacy. Please begin your application by selecting your method of payment.
Select Your Payment Method