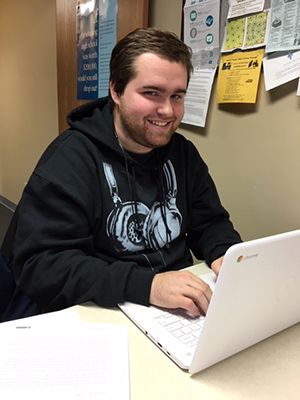 "COVID-19 has been quite the baptism by fire. Journey House had nothing in place to support an online learning alternative, and just one short week to put something together. The video conference Wisconsin Literacy provided on those tools gave me a real head start on selecting something to use with my classes," said Rip McManus, an instructor from Journey House.
During the first week of COVID-19 related closures, Regional Literacy Consultants and Community Coordinators provided webinar trainings on how to use online tools such as Go to Meeting and Zoom and a plain language webinar on how to communicate clearly and effectively with students and staff.
Our staff continued with weekly "Thursday Morning Coffee Breaks" meetings to share challenges and successes and converted a regional meeting into a virtual professional development day.  Overall, we provided 20 capacity building opportunities for literacy programs in only 11 weeks.
We developed online resources on strategies for working remotely, online and mobile learning links for adults, and learning resources and activities for kids.  We provided a free pilot of Learning Upgrade, a mobile and online learning tool.
Because of you, we sent GED and adult basic education books, other materials, and even computers directly to learners and program staff.   As Lynn Forseth, Executive Director of Jefferson County Literacy Council said about the resources, "This will really help us get the jail program back on track.  It is greatly appreciated at this time."
Thanks to you, literacy programs statewide can continue valuable instruction.