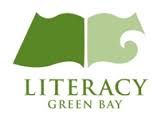 Literacy Green Bay is seeking qualified applicants for the position of Office Manager. Julie Gaston is leaving Literacy Green Bay for another career opportunity. Her last day is September 30. We hope to fill the position immediately. The position is 30 hours/week with PTO. A full job description can be found on our website or contact Kathy Cornell at kcornell@literacygreenbay.org.
Qualified candidates should email cover letters/resumes with 3 references to kcornell@literacygreenbay.org to be considered for an interview.
Qualified applicants should have:
2 year degree in office administration or 2 year related clerical/office administrative experience
Customer service skills with friendly, positive attitude
Experience with Quickbooks, Windows, Microsoft Office, management databases, Excel spreadsheets and bulk mailings
Good written/verbal English communication and keyboarding/proofreading skills
Ability to work with a diverse/multicultural population;
Ability to multitask; Reliable and organized; a self-starter who can work with minimal supervision
Deadline to apply is October 10th.