Stories Connect Us
We each have our own literacy story to share.
Whether it's navigating a map, completing a work order, or reading a bedtime story to our little ones, literacy plays a vital role in our lives. 
Thank you for participating in this thought-provoking conversation as part of our 35th anniversary celebration.
Help Wisconsin Literacy thrive for another 35 years. Donate today!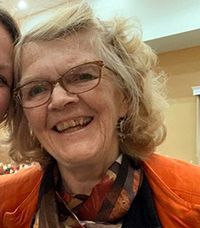 Pat Giese, Tutor from Jefferson County Literacy Council
"The command of a person's language and the ability to read is fundamental to educating yourself and being curious about the world. [It opens the door] to being able to form your own ideas, and to ask questions."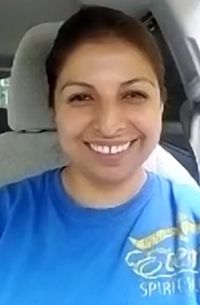 Lili Vera from Portage County Literacy Council

"I wasn't able to help [my kids] with their homework. . . to understand a topic or to talk about a topic from school.  Or when we had meetings before I had to use an interpreter all the time.  And they didn't feel comfortable talking all the time with another person in front of the doctor.

[Learning English] changed my life totally – forever . . . I'm really happy to be part of this program.   I'm the person who is telling everyone that I know who needs to learn English.  

You should do this. . . I know that it is working. It's helping me [and] getting me there . . . to my goals."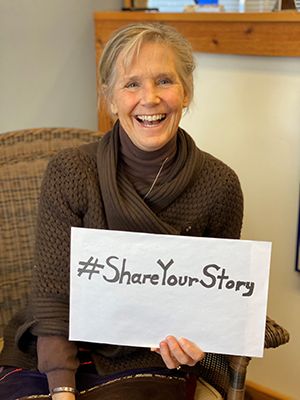 Michele Erikson, Executive Director of Wisconsin Literacy, Inc.

"Thirty-five years ago I signed up for a tutor training session and met my first student, Bill, a welder who was recently laid off. He needed to learn the shapes and sounds of letters to find a new job, to get his driver's license back and to help his son in 3rd grade who also struggled with reading.  I quickly realized the cyclical and cascading nature of literacy challenges and was all in to help Bill learn to read and move on with his life.  
I couldn't stop there.  There were others like Bill who needed the life-changing impact of literacy."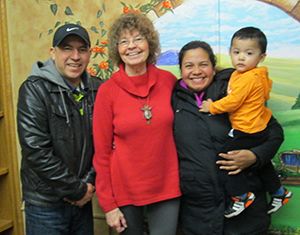 Ruth Riesch, tutor at Marinette and Oconto Counties Literacy Council

"When I think about literacy, I think about reading.  It develops our imagination.  Our reasoning skills.  It takes us to places and ideas that we might otherwise never reach. It expands our horizons. It suggests opportunities beyond our daily experience.  It connects us to people to, to places, to things.  It takes us out of comfort zone.  It's more than just reading.  Literacy is math and computers and geography and the natural world, sciences, cultures.  
For me, it's a gate you can pass through.  A gate to wonder and excitement and shared experience.  It gives you insight into people and places and ideas.  
Working in literacy has allowed me to open those flood gates to other worlds."
The Fredrickson-Acker-Horn Families
"All 26 of us, from 93 to 2 years old love to read! 

We would like for others to have the opportunity to love reading like we do.  Reading and literacy skills are essential for everyday life."
Samuel from Literacy Council of Green County
"I like the English classes of Literacy Council of Green County because it gives me hope that some day I can speak English very well"
Oscar from Literacy Council of Sheboygan County
On July 14, Oscar (native Spanish speaker) had surgery to remove his gall bladder. When he left for the hospital, his wife suggested taking an interpreter. Oscar said, "No, I've got this." And he did. He said all the nurses spoke only English, but his interactions went very well during 2½ days in the hospital. The surgery was successful and he is recovering well. Oscar has been working with Literacy Council tutors since 2018.
Margarita from Walworth County Literacy Council
Margarita and her tutor struggled at first to communicate, but found that talking about cooking and their love of Mexican food bridged their language barrier. Margarita and her tutor met for almost two years while she also studied English at Gateway Technical College. A disappointing first attempt to pass the citizenship test inspired both Margarita and her tutor to focus on conversation and interview questions. With Margarita's confidence strengthened and her English much improved, she became an official citizen the second time around with her tutor joining her at the naturalization ceremony.

Student from Reading Connections
A middle school client's parent called to schedule further lessons. She mentioned how pleased she was because her child and her would typically spend over three hours a night on homework. The previous night her child spent 45 minutes doing his math homework all by himself. Now that he is starting to read fluently he can actually do his math problems without mom reading them to him.
 
Learner from Literacy Services of Wisconsin
"Literacy Services' 5.09 HSED program has taught me how to manage my life. Being a mom and working a full-time job, it has been a challenge. But most importantly, it has helped me believe in myself. The 5.09 program has enhanced my critical-thinking skills, self-esteem, and has given me guidance towards my goals. I have become a role model to my son and will be the first in my family to obtain a high school diploma certificate, making me a proud first generation student."