Members & Community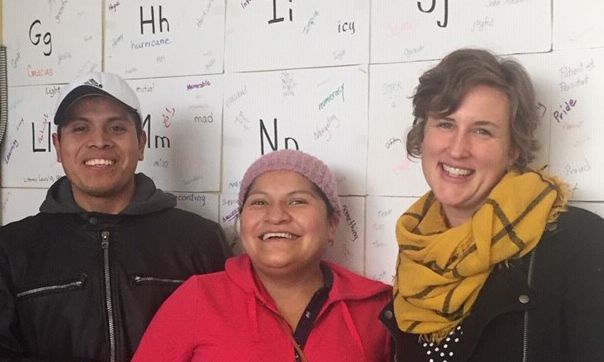 Our staff work with local literacy agencies, building their capacity to provide effective literacy services. We offer individualized support to meet the diverse needs of our member agencies:
Consultation around nonprofit management and literacy programming 
Tutor training
Administrative support
Networking opportunities
Regional meetings
Professional Development
Workforce connections
Community health workshops
GED vouchers
Instructional materials 
Assessment materials and proctor support
Support of new and emerging literacy agencies
Want to join our membership coalition?  Find out more about literacy agency membership.
Many of our member agencies provide one-on-one, small group, and classroom literacy instruction. All agencies work with community partners to meet their unique local literacy and workforce needs. 
Our member programs meet adults and families where they are.
Member agencies around the state serve individuals who:
need to learn English or improve their literacy skills to get a job or find a better job.
need flexible program schedules as they juggle work and parenting responsibilities.
have learning disabilities that require individualized instruction.
live in urban or remote locations.
are improving literacy skills while incarcerated.
seek confidentiality as they address their reading and writing challenges.
have had negative prior educational experiences.