Common Ground Conference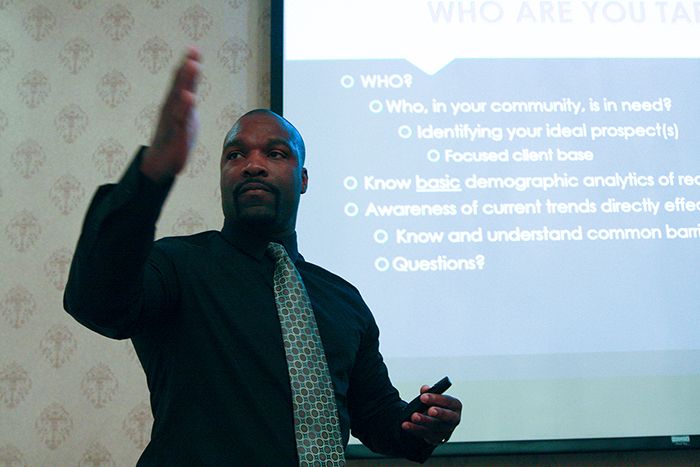 The "WTCS Common Ground Conference 2019" took place on October 16-17 at the Red Lion Hotel Paper Valley in Appleton, WI. 
Click here to for the 2019 Common Ground Conference resources.
Wisconsin Literacy's Conference Sessions:
Wednesday, October 16th from 9:00 AM -10:15 AM

Volunteer support is critical to healthy literacy organizations. Consider best practices with Wisconsin Literacy and a panel of member programs regarding volunteer recruitment, retention, and management. Participants will leave with new ideas for continued volunteer engagement.

Wednesday October 16th from 10:30 AM- 11:45 AM

Who are immigrants? Where are they coming from? How did they get here? According to United States law, there are several categories of immigrants. Learn about the difference between immigrants, refugees, and asylees. Each group is entitled to different benefits and services from various local agencies. Learn about the current political climate and trends in immigration policies that could impact your learners. Hear how you can support the immigrants in your literacy or citizenship program as they navigate the integration process into our community.

Wednesday, October 16th from 1:15 PM -2:15 PM

Come hear from ProLiteracy's Executive Vice President, Peter Waite, as he shares future funding models for community-based literacy. Author of a recent White Paper titled, TRENDS IN PRIVATE-SECTOR AND UNITED WAY FUNDING: IMPLICATIONS FOR ADULT LITERACY PROGRAMS, Peter will provide suggestions and responses to securing, diversifying and sustaining adult and family literacy revenue. Learn why it is important to become less dependent on single source support and ways to begin implementing strategies that allow for stronger and more diversified funding for your agency.

Wednesday, October 16th from 2:30 PM - 3:30 PM

Most of us have been targeted and privileged based on our multiple identities at one time or another. These impact our educational opportunities in different ways. Through reflection and dialogue, this workshop will illustrate commonalities and differences among attendees. It will help participants explore their experiences as a result of these characteristics and reflect on how these compare to the experiences of others. It will allow participants to relate more closely to their students and develop strategies for reaching across difference to make sure everyone in the classroom feels valued and can thrive. 

Wednesday, October 16th from 3:45 PM - 4:45 PM

At this year's Wisconsin Literacy, Inc. Annual Meeting, we will roll out our updated website resources and explain our reinvented voting process.  We will also have an interactive engagement activity to share best practices for community based literacy organizations.  All conference participants are welcome to attend.

Thursday, October 17th from 9:00 AM - 10:15 AM

Event management and implementation can make a lasting impression - but let's be sure it is a positive lasting impression. Putting aside one common misconception, event planning is NOT party planning; it requires diverse professional skills, social savvy, resiliency and adaptability. With over 30 years of experience as a business owner, Kym will guide you through the intricacies of successful event planning. From income generating events to events of all scopes and sizes, Kym will walk you through a proven process: set clearly defined planning strategies, manage a profitable budget, recruit successful committees, obtain qualitative and quantitative evaluation and maintaining poise under pressure.

Thursday, October 17th from 10:30 AM - 11:45 AM

Adverse Childhood Experiences (ACES) come in many forms, from physical and mental abuse to neglect and household function (www.joiningforcesforchildren.com).The research is clear that ACES changes the architecture of a developing child's brain and psychology. The brain science indicates that early adverse childhood experiences are linked to poor literacy but also provides schools and communities an opportunity to respond. This presentation is the story of a Wisconsin Tribal Communities' path to heal their wounds of ACES and Historical trauma. Thanks to an on-going successful community engagement effort; the Menominee Nation is now on a journey to improve the health of their tribal community that includes a patient centered and student centered approach in their schools. This continuous improvement journey of cross sector community collaboration has earned the Menominee Nation national recognition as a Robert Wood Johnson Foundation (RWJF) Culture of Health Prize recipient in 2015.

Thursday, October 17th from 1:15 PM - 2:15 PM

Four agencies with successful jail literacy programs will share:
-- a general overview of their programming within the jail (instruction, book clubs, tutoring)
-- how they got started
-- challenges and how they've worked around them
-- tips for agencies looking to work with their local jails

Thursday, October 17th at 2:30 PM - 3:30 PM

This presentation reviews 3 online products:  DCS GED Prep Online by Diversified Computer Services, and New Readers Press Online GED and Pre-GED courses.  This presentation will showcase to attendees how they work and how they benefit students.