STRONG INSIDE: A Celebration of Literacy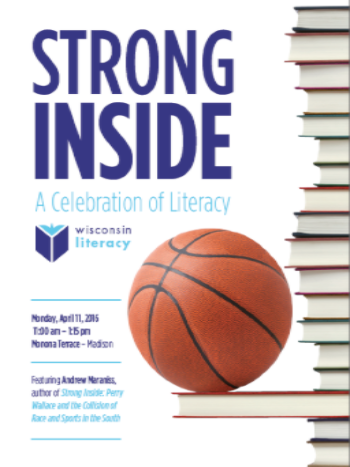 Wisconsin Literacy, Inc. will hold a celebration awards luncheon from 11:00 a.m. - 1:15 p.m. to honor the work of those who are improving literacy skills and awareness of adult education throughout the state. This day is a special way to honor their efforts. Andrew Maraniss, author of Strong Inside: Perry Wallace and the Collision of Race and Sports in the South, will give the keynote speech on Monday, April 11, 2016, at Monona Terrace Community and Convention Center in Madison. Greg Gard, UW-Madison Men's Basketball Head Coach, will join the Celebration as emcee.
Tickets include lunch and are $40 per person. Space is limited. Register by April 7.