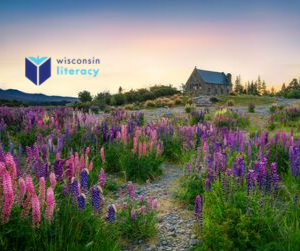 My husband gave me this analogy a few summers ago when I was feeling excited about what was going on in our Sawyer County Literacy endeavors, and yet, I was feeling somewhat discouraged about a few things not progressing as quickly or as "greatly" as I had hoped.
This is a paraphrase of what he said to me:
You are making real progress with real people working towards real goals. Whether you are officially engaging learners in actually learning or you're preparing and waiting to tutor.  
You are pioneers. 
Think about what the rough, uncleared, land was like when the pioneers moved here. You are not like someone who buys a piece of land that has already been cleared, plowed, tilled, and so on. It's one thing to plant seeds in a field that's already been prepared and waiting, clean and clear. What you're doing is different! It's not merely subsistence farming, the bare minimum…there will be a crop of much, much more in time. 
With Literacy, you are taking a piece of raw land like the pioneers and turning it into a real farm. That is similar to clearing the trees and doing all with simple equipment, digging up the rocks, pulling stumps, hard and sometimes lumpy land in places-- plowing, tilling, cultivating, planting small seeds of this kind and that and making it useful. Making it good for many purposes. 
And you must remember, you are starting with a very small plot here and a small plot there. 
It's slow work. It's long and hard work.
But it's worth it.
You may not see the full grown plants and harvest, but you will know that you are making real progress with real people.