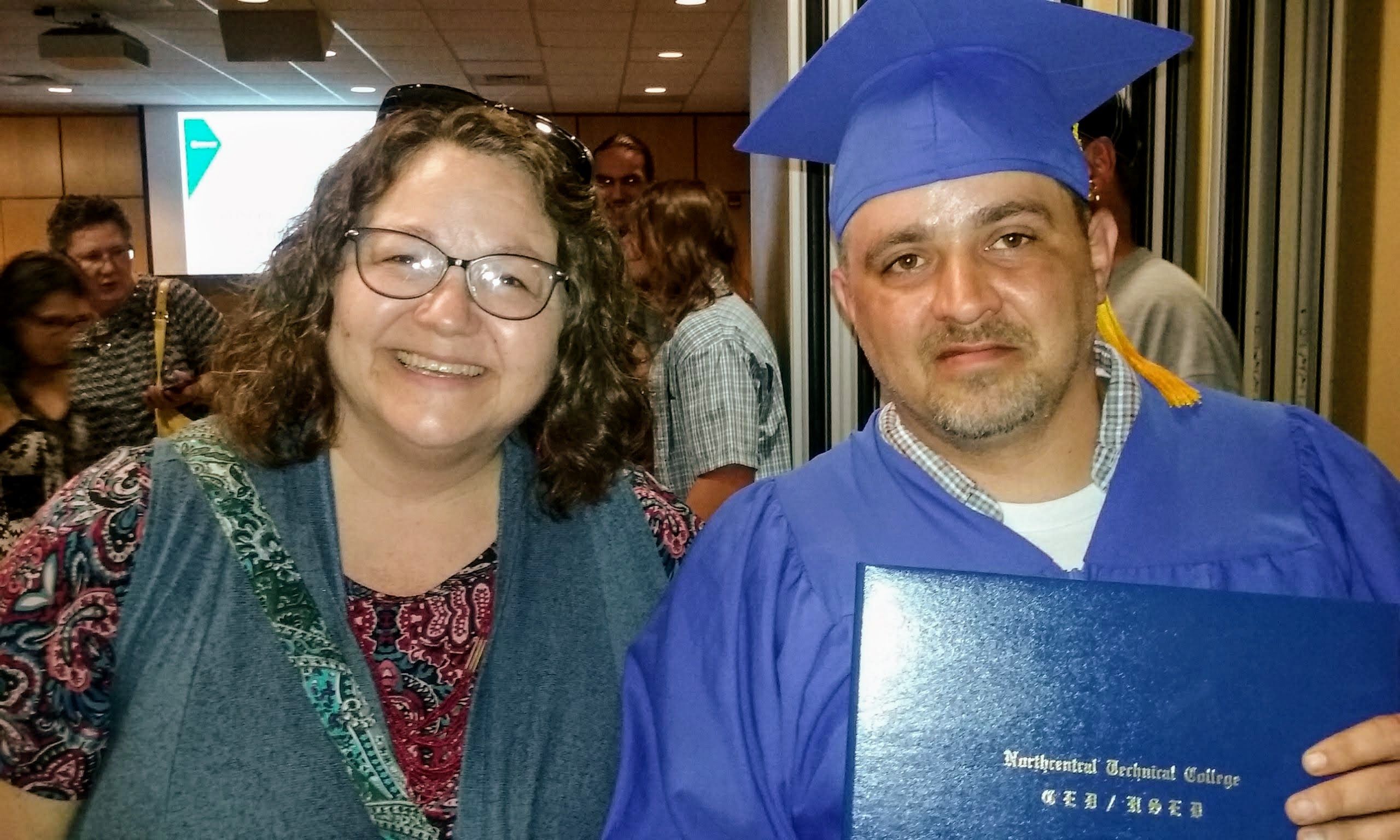 The conference, held in Chicago at the luxurious Swissotel, offered three days of opportunities to learn and network with fellow educators, administrators, and adult education service providers. 
GED Testing Service provided beneficial information and resources that will help move adult basic education settings forward successfully.
An inspirational part of the event was hearing the personal tales of struggle and success, told by GED Graduates of the Year, during the awards luncheon on July 25.  Each story was unique yet, in my mind's eye, I could see the faces of my students as I listened to each graduates story.  The awards luncheon put a punctuation mark on the opportunities for growth through a GED credential, the importance of a support system, and reward that comes from persevering.
Writer, activist, and motivational speaker Kevin Powell was a keynote speaker for the conference.  So much of his message can really speak to us, as "those that serve others".  He called for us all to focus on LOVE & FAITH.  Love tells your student you want to help.  Faith tells your student you believe in them.  We are leaders, because we educate others.  However, the real meaning of education is to learn everything about YOURSELF---Read.  Study.  Travel.  We must grow ourselves if we are to help others grow.
The latest and greatest in adult education resources was available for review at the vendor area.  GED Flash, a mobile app that helps students feel more comfortable in credential testing, looks like a very useful tool.  The outcomes and data from the GED Flash pilot study are showing that over ½ of the students using the mobile app are increasing their scores on the practice tests by an average of four points or more.  More importantly, 79% of pilot study users noted feeling more confident.  We know our students need more confidence, and GED Flash can help build it.  The application has a teacher dashboard, to check on student progress.  I am excited for WLI to consider this mobile application's use in its member agencies, and how it might fuel success for the students we serve.
The GED conference had a strong corrections track, for anyone who works with incarcerated adults or youth.  It was most interesting to hear the success story that came out of North Dakota Department of Corrections and Rehabilitation (NDDOCR).  In revamping the NDDOCR programming, that system went from being the worst program, to one of the best in recent years.  A trip to Norway in 2015, by North Dakota legislators and prison administrators, was a huge revelation that sparked huge reforms.  Whereas the USA prison system focuses on punishment/discipline, the Norwegian prison system focuses on "creating good neighbors".  Through implementation of a number of Norwegian methods, the passing rate for GED completers went from 34% to 88%!  The bottom line, it seems, was treating the incarcerated as "residents" in the facility, not "inmates".
In conclusion, the conference helped me focus more clearly on people, who are students (not the other way around).  I was reminded of affirmation research, which tells us every student needs 8-12 affirmations for every negative things they hear.  I was also reminded that a sense of urgency makes things happen.  Going forward in my work, I am going increase my affirmations to students, with a new insight that my positive words just might be the only encouragement they get today.  I also want to work with students on building their sense of urgency in obtaining their credential, maintaining focus on the goal, and doing something each day/week that brings them closer to that goal, so they can move on to the next goal.