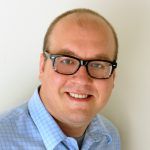 The GED Testing Service held its 2019 annual conference in Chicago June 24-26 "Real Connections, Real Breakthroughs."  With its powerful keynote speaker, three professional development tracks, and a student awards luncheon, there was a little something for everyone.  Attendees came from all over the country to share ideas, learn about the vast resources GEDTS has to offer, and celebrate student success.  Thanks, in part, to Wisconsin Literacy, I was able to attend the event and present these takeaways to member agencies that might have missed it.  All of the conference materials are archived online at https://ged.com/gedts19/ and may be referenced accordingly:   
#1  Don't ban phones in class – put them to good use!
Nearly 50% of students pursuing a GED can be classified as "Xennials" between the ages of 25 to 44.  Another 24% of GED candidates are even younger.  Although there are striking differences in the ways each generation approaches learning and technology use, there is an increasing preference and comfort with digital, hand-held methods that are personalized to the student.  Luckily, there is a wealth of free apps and online products available to adult educators to supplement classroom instruction and engage students.  Attendees at the conference experienced lively demonstrations of course management systems (Google Classroom, Edmodo), study/quiz apps (Mentimeter, Quizlet), interactive surveys (Google Forms, Poll Everywhere), and content-rich websites (AAAKnow, Google Earth Voyager) that can serve this purpose.
(Putting Technology to Work in the Classroom, presented by Susan Pittman) 
#2  A cartoon a day…
A surprising variety of historical themes and meaningful discussions can be extracted from the seemingly simple lines of a cartoon image.  Moreover, the critical thinking skills required to do so get to the heart of the high-impact indicators that we want to see in our students' work.  This was the premise of a session that called for a novel approach to social studies instruction through the use of political cartoons.  By teaching the "language" of political cartoons and giving students the tools to analyze them, our classrooms will benefit from deeper conversation about political bias, contextualization of historical artifacts, and visual representations of social studies concepts that students often struggle with.  Attendees picked up resources that define common symbols and techniques that cartoonists use to illustrate their points, along with creative ideas for activities like a political cartoon-of-the-day and scavenger hunt.
(Teaching Social Studies through Political Cartoons, presented by Thomas Ross)       
#3  Everything we do is connected to science in some way. 
The statement seems obvious, but the point was driven home during the conference.  Since GED test-takers have relatively high success rates on the science portion, it is tempting for many instructors to only skim the surface.  Digging down deeper into the content, however, unearths additional benefits that extend well into students' lives.  Attendees were shown numerous ways of teaching science content that focus on the application of the concepts to everyday situations.  Activities centered on snack foods, NFL football, and home energy usage can help students understand more complex topics related to biology, physics, ecology, etc.  Helping students to discover these connections and apply what they learn to their daily lives goes a long way toward making science more accessible in the classroom.
(Surrounded by Science, presented by Andrew Strehlow)
#4  Don't overlook fiction texts in the GED classroom.
With limited instructional time available, fiction often gets bypassed in favor of nonfiction texts when it comes to teaching Reasoning through Language Arts.  Although far from the majority, a significant 25% of the GED RLA section is comprised of literary works of fiction, so giving some additional instruction in this area just might make the difference in earning a passing score.  Studying fiction and getting familiar with literary devices encourages students to see the world through another's eyes and consider new perspectives.  In one demonstration, attendees read a short story and took part in an activity in which they were tasked to cast actors to play the various roles, connecting character traits to well-known figures in popular culture.  The group had fun with it and came to realize another underlying benefit of studying fiction.  Students who read more, learn more.  When we foster the enjoyment of reading for fun, we are setting our students up to succeed in other areas of their lives.
(Learning through Fiction, presented by Susan Pittman)
#5  If you're not sure if accommodations are appropriate, just ask!
Most adult educators are aware that accommodations are available at GED testing centers for students who qualify.  Fewer have actually gone through the application process with their students to get approved.  One session at the conference sought to demystify this process.  While not a guarantee of improvement, some accommodations (reader/recorder, extra time, breaks, separate room) can make a big difference.  Additionally, there is a list of "comfort aids" that do not require prior authorization on the GED website.  When submitting a request, applicants should know that not all conditions may be valid for approval.  For instance, test anxiety is not considered a disability for this purpose, but a generalized anxiety diagnosis may be acceptable.   The bottom line is that each application is considered on an individual basis and supporting documentation must be in order for accommodations to be granted.  For requests that are properly submitted, about 76% are approved (and only 1% is not).  The remaining 23% is considered incomplete or missing documentation.  That is why it is best to check with the accommodations office at accommodations@ged.com if there is any doubt whether a particular student may be eligible and follow their guidance in submitting the application and documentation.
(Accommodations Update, presented by Debbie Bergtholdt)
***