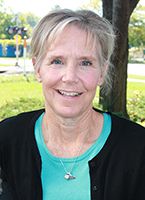 On November 13th, I attended the 2019 WIOA Roundtable in Green Bay Wisconsin.  
This year's theme was "Innovation in Workforce" where attendees could learn more about the innovative programs, projects, approaches, and ideas happening throughout Wisconsin in the world of workforce.
Here are my top 5 takeaways:
 
DWD – DET (Department of Workforce Development and Division of Education and Training) is enhancing their online Job information and LMI (Labor Market info).  They've created a Comprehensive Employment Planning Toolkit called CEPT which has 5 separate tools to help both job seekers and those that provide career advice.  This toolkit is in the early stages of use, but could provide a lot of important info on self-sufficiency, budgeting, career exploration, an Action Step list, and an Employment Plan tool learners can create.  Click this link to find out more: https://dwd.wisconsin.gov/wioa/policy/08/08.3.4.htm
 
A WIOA panel of 6 individuals representing all the 4 titles reviewed how the 4 titles can reach across titles to collaborate in unique ways.  They shared lots of cross partnerships for justice-involved populations and re-entry.
 
Libraries and WDB (Workforce Development Boards) developed a training program for librarians on workforce development resources and how to help library patrons with job seeking.  I see potential for community-based literacy programs to have similar trainings since many are in libraries and many literacy students are also job seekers.  If you are in workforce development area 6 or 9, they have fixed hours for consulting services at the local libraries.  Contact Tracy Vreeke, Director at Nicolet Federated Library System, for more information about this training.
 
Colleen Larsen from WTCS (Wisconsin Technical College System) did a great session on Implicit Bias.  We explored the intersection of poverty and identity, learned how implicit bias can lead to inequitable support for different groups, and discusses strategies for uncovering and addressing inequities/bias.  The strategies included:

notice/reflect on our own bias
question the possible influence of bias in decisions
educate ourselves on the experience of others
seek feedback and course correction
interrogate how policies/practices impact people at intersectionality
create diverse teams and inclusive expectations
provide resources for further learning

For more information about implicit bias and training, contact Colleen Larson.
 

Chad Dull, former dean at WTC, gave an excellent keynote on poverty informed educational practices.  It stuck with people all day.  Chad called us to action to think differently about adult students and how we meet them where they are at.  He asked us to not only change educational practices but to also apply his message to everyday life!  It was really a great presentation, and I wished he could have gone on longer.