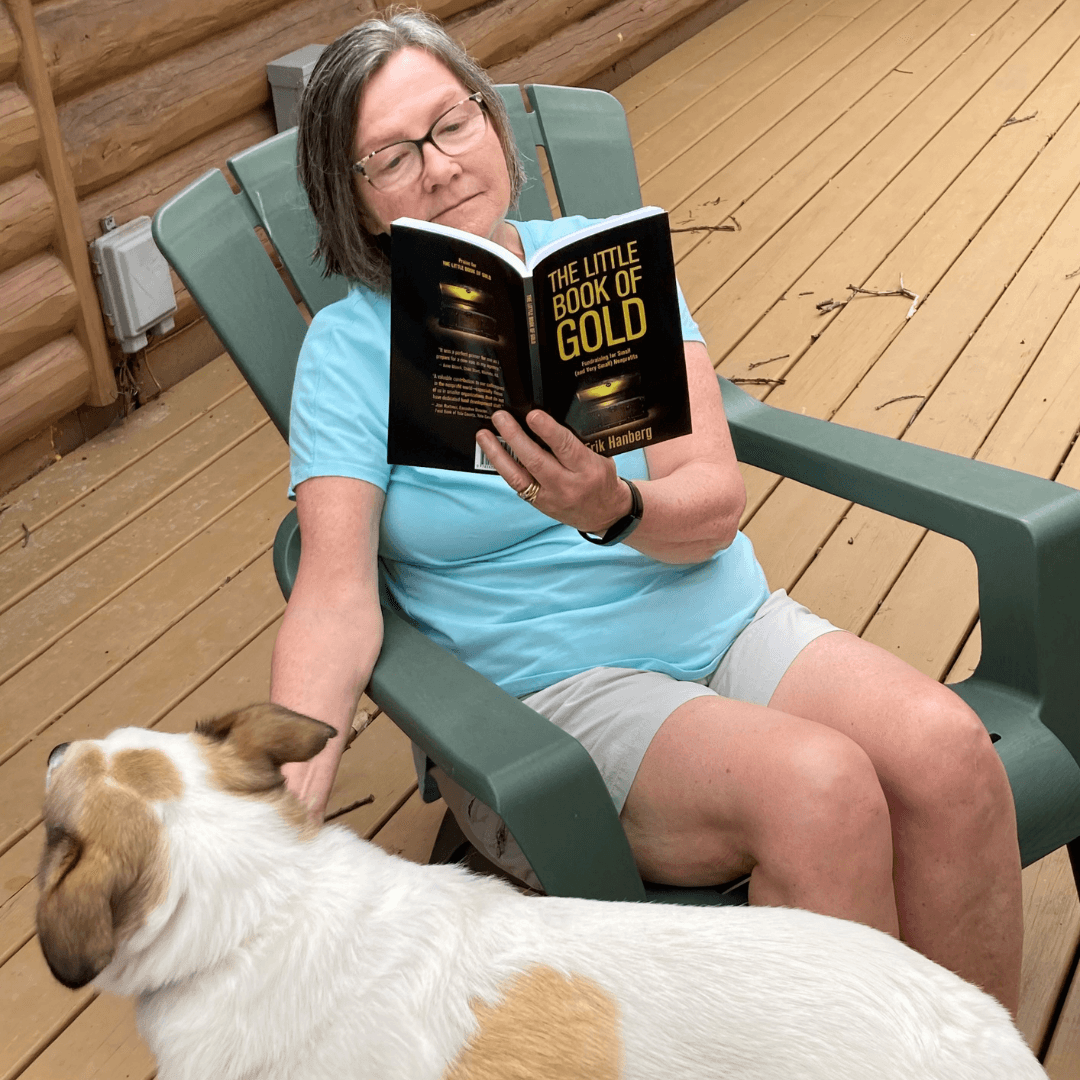 " I first learned about The Little Book of Gold back in 2018 from a literacy program in the state. The part-time executive director asked each of the organization's board directors to read the book and share their insights at board meetings which led to meaningful conversations. When I learned that there were now 4 books, I thought, what a great idea for a book series!"

– Anna Bierer, Wisconsin Literacy
Explore nonprofit leadership with your colleagues across the state with author Erik Hanberg's 4 book series:
The Little Book of Gold
The Little Book of Nonprofit Leadership
The Little Book of Boards
The Little Book of Likes
Wisconsin Literacy will give each member copies of the books. Share with your board and staff!
Author Erik Hanberg will join us for 2 virtual workshops in the fall and winter.
Together, we will:
strengthen the impact and visibility of our literacy programs
increase program funding and support
empower new board directors
lead with confidence
create successful social media strategies
It is our hope that you, too, will pass the books around to board directors and other leaders in your organization, and talk to each other about ways to implement these strategies in the books. We are excited that author Erik Hanberg will lead us through virtual workshops to help us take an even deeper dive into the series' themes.
Timeline:
Spring 2022: You will receive 2 copies of The Little Book of Gold
Fall 2022: Author Erik Hanberg will facilitate a virtual workshop with Wisconsin Literacy members based on The Little Book of Gold
Fall 2022: You will receive 1 copy of The Little Book of Nonprofit Leadership and 1 copy of The Little Book of Boards (2 copies of The Little Book of Boards if you don't have paid staff)
Winter 2023: Author Erik Hanberg will facilitate a virtual workshop with Wisconsin Literacy members regarding these books (geared for both programs with executive directors and those with only volunteer staff)
Winter 2023: You will receive 1 copy of The Little Book of Likes
Spring 2023: Wisconsin Literacy will lead discussions with members about The Little Book of Likes
"As a lifelong reader and writer, I'm honored to work with the members of Wisconsin Literacy. I hope these books and workshops will help you look at your nonprofit with new eyes so you can 'level up' the good work that you're already doing."

– Erik Hanberg, author
Learn more:
Not a Wisconsin Literacy member? Become a member today