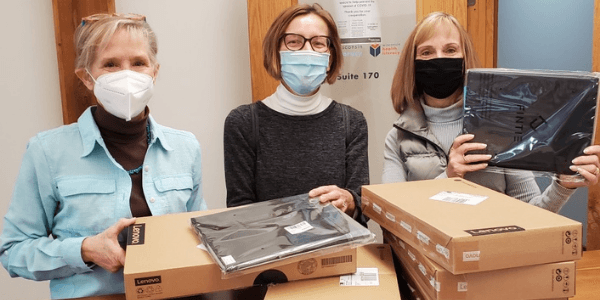 Ashleigh Henrichs, Wisconsin Literacy's Associate Director, has been selected for the 2022 State Advocate for Adult Education Fellowship (SAAEF).
This fellowship is a "hands-on, yearlong advocacy training program" created by the Coalition on Adult Basic Education (COABE). The 2022 cohort "includes adult educators, adult learners, and friends of adult education. Fellows are learning how to work with the media, their communities, and policymakers to create change benefiting adult learners and adult education programs," according to COABE's website. 
"I'm excited for this opportunity," shared Ashleigh. "Through this intensive program, I'll learn how to more effectively advocate for our member agencies and the students that they serve. My goals are to increase awareness of the importance of adult education and to translate that awareness into increased funding and areas for new growth for Wisconsin Literacy members." 
Past advocacy efforts led to increased funding from state agencies in the Governor's budget. These funds will benefit literacy agencies that are empowering adult learners and strengthening communities across the state. We will explore new ways to help adults build digital literacy skills, which are now so critical for access to health services, employment and quality of life.