English Classes Help Mother Advocate for Son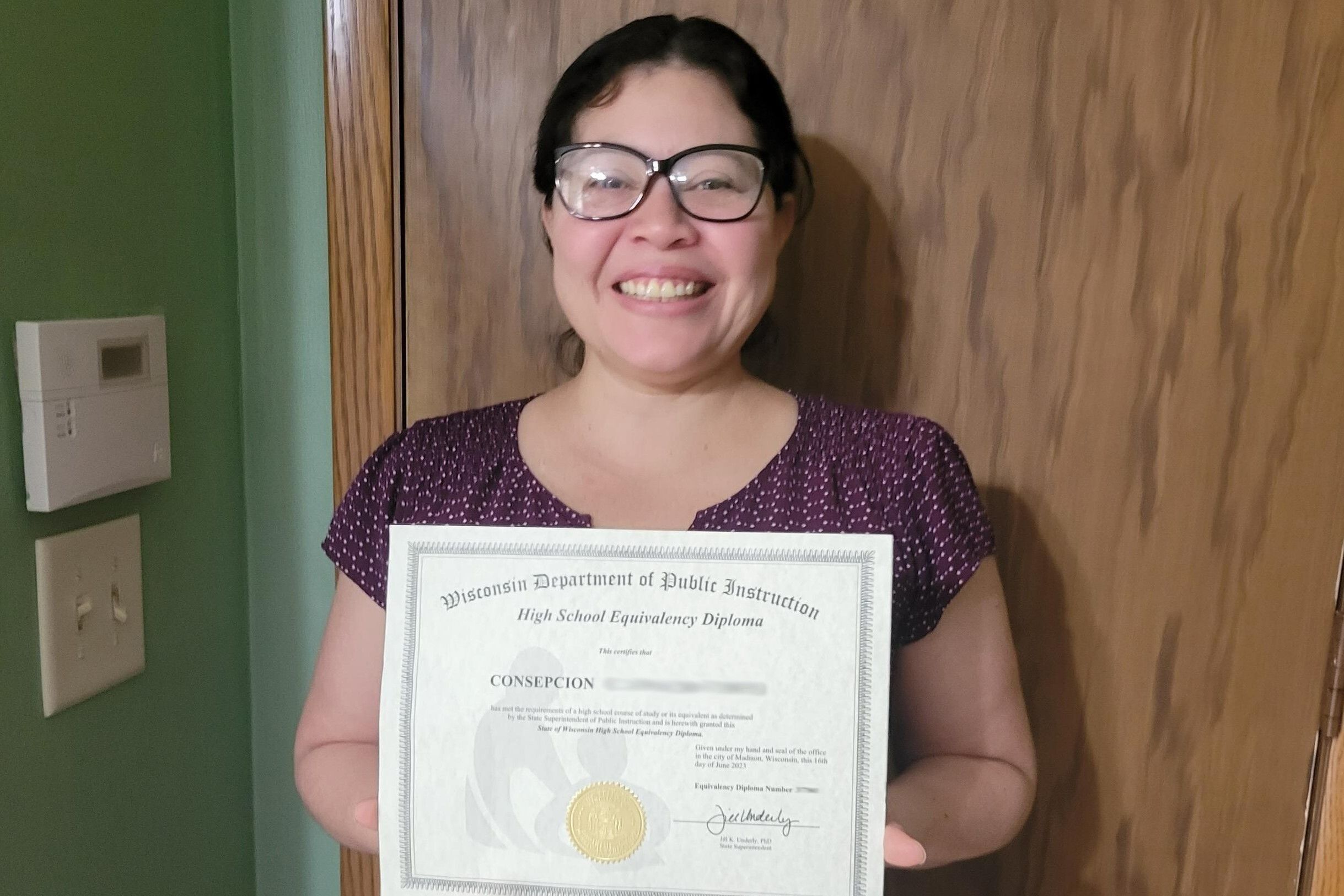 Communicating with teachers and doctors is just one part of being a parent. When your child has special needs, coordinating school details and medical information is especially important.
That can be challenging for any parent – and even more so when you do not know English well. That is the challenge Consepcion, a student at Faith Literacy in Janesville, has been facing.
"School and doctor communications are more important to her than to the average person," says Barb Becker, who runs Faith Literacy in Janesville. Last September, Consepcion joined an English communication skills class through Faith Literacy's partnership with the local YWCA's Immigrant Outreach Program. Read more about the community partnership here. The class is offered in person on Mondays and Wednesdays during the school year and on Wednesdays during the summer. "If we can understand and speak English better, we can get better opportunities in this country," Consepcion says.
She already sees the results of her efforts. "My English is improved a lot," she says. "Now I can communicate better with teachers, doctors and people in my son's after-school program." Consepcion is even looking ahead to future goals, such as becoming a Certified Nursing Assistant (CNA). She adds, "I want to say thank you to all the volunteers (tutors) in the English class because they helped us students a lot."
Faith Literacy also helped Consepcion acquire a Wisconsin High School Equivalency Diploma using the diploma she earned in Mexico.