Volunteer for One of Our Member Literacy Programs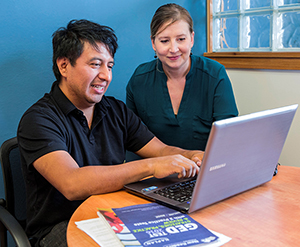 Wisconsin Literacy's member agencies are in need of dedicated volunteers committed to strengthening Wisconsin's workforce, families and communities through literacy.  To volunteer, contact a literacy program near you.
Volunteers are needed as:
Tutors and Small Group Instructors - Volunteers are trained to teach adults through one-to-one tutoring or small group instruction. A successful tutor must show a willingness to learn, help others, and work with learners for at least 1 and 1/2 hours per week. Volunteers can choose to work with ABE (adult basic education learners) or ELL (English language learners). Volunteer tutors report tremendous satisfaction from working with learners and that they get more than they give.
Administrative Volunteers - Administrative volunteers provide a wide range of office support functions. Among many other positions, they serve as:
Evening office managers helping tutors and students find the resources they need as they arrive for their lessons.

Data collection managers helping programs report student achievements to various stakeholders.

Grant writers helping programs raise funds to stay in business.

Website managers helping programs inform the public about available literacy services.

Bookkeepers helping programs track revenue and expenditures.
Volunteer for Wisconsin Literacy or Wisconsin Health Literacy
If you are interested in helping with occasional statewide projects for Wisconsin Literacy or Wisconsin Health Literacy, contact us to determine available opportunities. These may include administrative help or assistance with special events or other projects.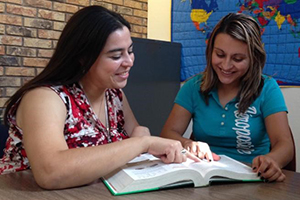 Literacy Programs
Our member's literacy programs are designed to provide much needed services in their communities. Find a program near you.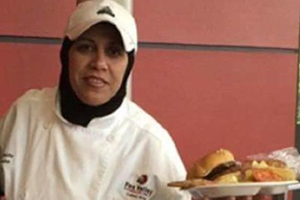 Success Stories
The literacy work of our members generates real change in their communities.  Find out more about some of their success stories.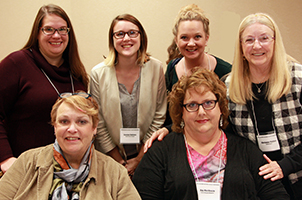 Become a Member
Join our 75 member literacy agencies across Wisconsin and gain access to support, leadership and statewide voice that Wisconsin Literacy provides members.