You Improved Digital Literacy Instruction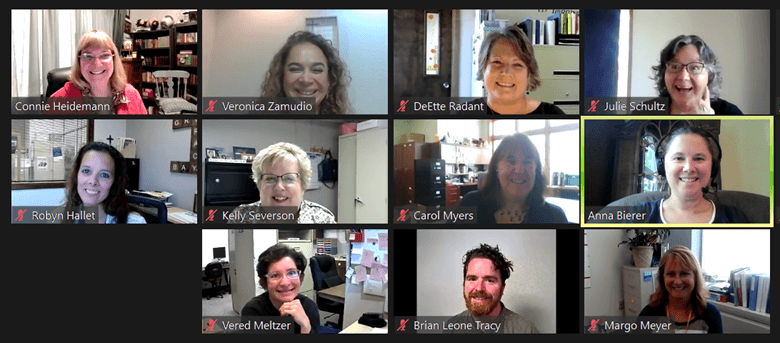 Online education is here to stay. This educational platform allows for students to reduce their travel time (especially in rural communities) and need for childcare. 
For our learners, tutors and even literacy agency staff, understanding how to use the technology could be a challenge. We offered instructional materials, software, hardware, and training to help agencies become proficient with virtual instruction and virtual tutor trainings. 
Many agencies realized they were able to serve a new population of learners virtually. They will continue to offer virtual instruction going forward, even as they return to in-person programming.  Last year, 73% of our literacy member programs had an online learning component.
"We've chosen to face COVID head on, remain positive, and really focus on building skills that help us through this time and will also become part of our curriculum moving forward," shares Stacey Hartung, Outreach Coordinator of Buffalo Pepin Literacy Alliance who attended many WL professional development sessions. 
They plan to weave online and in-person learning as a hybrid approach. Their online learning options gained them younger learners interested in earning their GED through a virtual learning platform.