Dr. Google: Find Health Information You Can Trust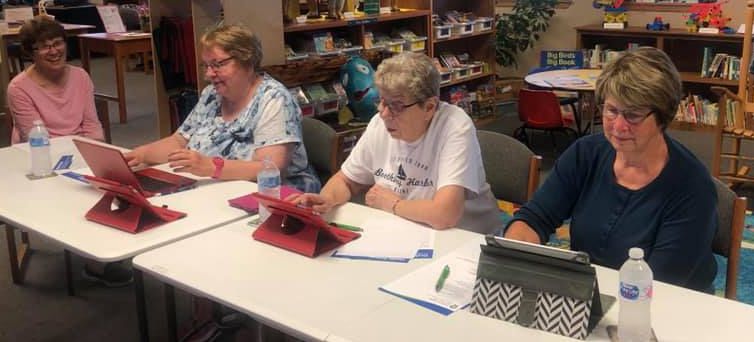 "You're never too old.  At 91 years old I'm still learning and try my best," said a library patron during the "Dr. Google: Find Health Information You Can Trust" workshop. 
This educational workshop helps users navigate the web, find reliable health information online, and make the most of their online resources.  Community members get iPads to follow along the workshop presentation and have hands-on experience doing health searches.
"This was truly a valuable learning experience for all participants.  [The Wisconsin Health Literacy trainer] made sure everyone was comfortable finding reliable websites and then learning what makes a trusted health information website," said Linda Gard, Librarian at Cobb Public Library, "I'm confident everyone left with greater confidence in their ability to find safe sites protecting their health and the health of their family."
Thanks to the continued support from the National Network of Libraries of Medicine - Greater Midwest Region (NNLM-GMR), we will continue the work of the digital health literacy program.  In the next phase, we will translate materials and use interpreters to provide workshops to people who are refugees and immigrants in Wisconsin.
For more information on this program, go to our Health Online: Finding Information You Can Trust page.