Meet Jesus from Journey House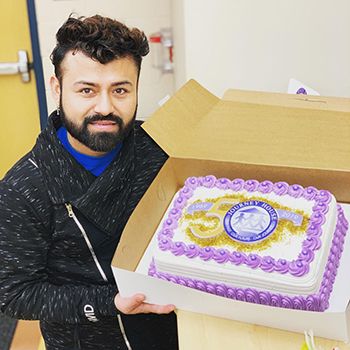 Jesus, a talented pastry chef and owner of Todo Postres bakery, came to Journey House to improve his English.
He came to English class three times a week - opening the bakery in the early morning, leaving to attend the 9:00 am class, and then returning to finish out the day at the bakery.
His hard work paid off, and now he can expand his business to an English speaking clientele.
Journey House staff love his baking and "always go to him for any special cakes that they need.  His cakes are very elaborate and appealing to the eye."
Read more about Jesus and his partner Pedro in an Our Lives Madison article.