Meet Martha from Casa Guadalupe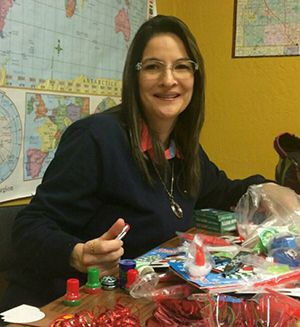 In 2017, a new client named Martha started attending English classes at CGEC (Casa Guadalupe Education Center)'s West Bend location. Her family is originally from Mexico and recently moved to West Bend because her husband was offered an engineering job at a company in Washington County.
When Martha arrived with her husband and two children, she felt alone and isolated.  She didn't know English, her new community, or the resources available to her.  Discovering Casa Guadalupe in her community completely changed her outlook on life in her community.
Martha said:
"I initially made contact with Casa Guadalupe to start attending English classes, but they have also helped me meet some very wonderful people, who with their experience and their guidance have helped me learn and understand not only the language, but also the culture of this country.

[They helped me understand the] English language, which is essential, but also information for the care of my health.  They have also been a resource to open communication channels in my children's school.

Casa Guadalupe has helped me not to feel alone and to feel useful and valuable. They are always willing to lend a helping hand when we need them.

I am happy with what I have achieved with English since I arrived in this country and until now. And I owe it to Casa Guadalupe."