Member Spotlight: Fond du Lac Literacy Services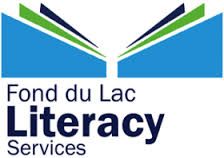 by Samra Teferra
   Barriers to literacy are real and can play a significant role in the persistence of low literacy rates.  According to the Literacy Foundation, some of the barriers to literacy are long waiting lists at literacy centers, long distances from students' locations to learning sites (accessibility), and work schedule conflicts. 
    Juana Montes Hernandez, Fond du Lac Literacy Services (FDL) literacy coordinator, often sees these obstacles in the students she serves.  "Some are farmers, so they come seasonally and then come back later when they have more time," said Hernandez.
    FDL recently started a workplace literacy program that teaches English Language instruction to 30 workers at Eden Valders Stone Quarry. The innovative program serves as a unique solution to one of the barriers to literacy. 
   While most literacy programs require learners to come to them, FDL now goes to the learners.  The FDL workplace literacy program makes learning more accessible by going to company sites and instructing workers at their jobs.  The future of the program looks promising as Hernandez has identified a definite need in the community.  
     Spanish speaking community members have approached FDL with the desire to participate in the program; however, the main obstacle has been coordinating their work schedules and the availability of instructors and volunteers. 
    The workplace literacy program is a perfect remedy to some of these problems, and when learners stick with the program, the benefits are many.  Juana explained that she has seen learners go on to find better jobs, study for their citizenship test, and obtain their HSED and GED.
    Along with making learning more accessible, the program also enhances the workplace.  Having better communication skills increases worker productivity.  Individuals who improve literacy skills have more freedom to pursue their dreams and subsequently give back to society.  Through the development of the new workplace literacy program, the chances for future success is high.