You Expanded Resources and Training for Students Statewide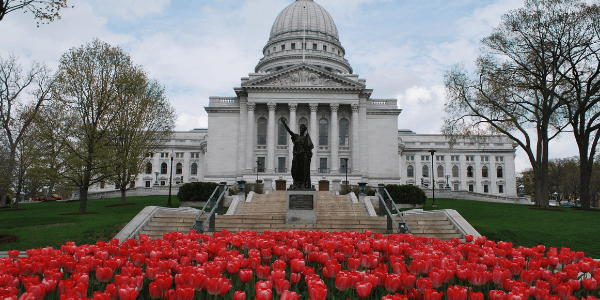 You sent letters to your local state legislator requesting that they support literacy efforts statewide and shared stories of the importance of literacy skill building during the pandemic.
Senator La Tonya Johnson (District 6) said about the importance of your advocacy: "If we don't get that input from the community or the community calling us with their issues and their problems, we don't know that they exist."
During last year's Adult Education and Family Literacy Week, twelve state representatives and senators read their favorite book and discussed the importance of literacy on Wisconsin Literacy's social media channels. 
During budget discussions, Michele Erikson, Executive Director of Wisconsin Literacy and Wisconsin Health Literacy, met with these and other state representatives on the Joint Finance Committee. Michele also met with the Governor's Office and state department leadership from the Department of Public Instruction, Department of Children and Families, Department of Workforce Development and the Department of Health Services.
Because of advocacy efforts, we will bring virtual math instruction to learners who otherwise wouldn't have access. We will expand correctional literacy resources and our workplace literacy and employment skills activities for TANF-eligible learners, particularly refugees, next fiscal year.